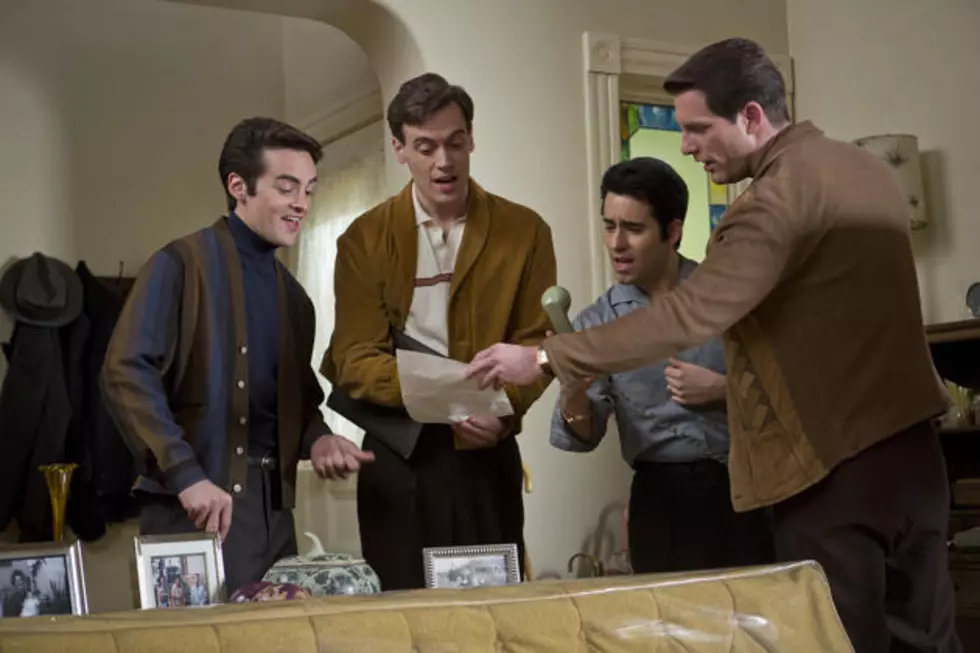 Weekend Box Office Report: 'Think Like a Man Too' Soundly Defeats 'Jersey Boys'
Warner Bros.
Unless your movie was named 'Jersey Boys,' this was a pretty excellent weekend at the box office for all parties involved. A new film opened big in the number one spot, last week's champions held on strong, and others continued to perform well further down the charts. But boy, it really kinda sucks to be 'Jersey Boys.'
Film
Weekend
Per Screen
1
Think Like a Man Too
$30,000,000
$13,483
$30,000,000
2
22 Jump Street
$29,000,000 (-49.2)
$8,772
$111,450,000
3
How to Train Your Dragon 2
$25,300,000 (-48.8)
$5,928
$95,177,000
4
Jersey Boys
$13,515,000
$4,652
$13,515,000
5
Maleficent
$13,012,000 (-29.7)

$3,772
$185,980,000
6
Edge of Tomorrow
$10,340,000 (-37.4)
$3,219
$74,511,000
7
The Fault in Our Stars
$8,600,000 (-41.9)
$2,575
$98,728,000
8
X-Men: Days of Future Past
$6,200,000 (-36.8)
$2,313
$216,794,000
9
Chef
$1,845,000 (-15.7)
$1,920
$16,942,000
10
Godzilla
$1,820,000 (-45.0)
$1,333
$194,915,000
'Jersey Boys' opened in fourth place with only $13 million and while it could have been worse, it's the fourth bomb in a row for Clint Eastwood. In fact, the only way he can get away with making 'Invictus,' 'Hereafter' and 'J. Edgar' in a row is because he's Clint freakin' Eastwood. Anyone who wasn't a bonafide Hollywood legend would have been kicked to the curb a long time ago. Anyway, the film played to mostly older audiences (because youngsters aren't interested in Frankie Valli and the Four Seasons biopics), so there's always the outside chance it could hold up strong next weekend as the 50-plus crowd continues to come out. But don't get your hopes up.
'Think Like a Man Too' took the number one spot with $30 million, which is terrific ... even though it's just shy of the first film's $33 million. That's okay, though. It didn't cost much, and while it most likely won't match its predecessor's $91 million gross, it'll be fine in the long run. 'Think Like a Man 3' is all but assured.
However, the number one spot was almost stolen by last week's big winner, '22 Jump Street.' Despite a heavy drop (typical in huge openers), the comedy sequel grossed $29 million in its second weekend, bringing its currently total to $111 million. At this rate, it should cruise past the first film's gross and after that, the sky's the limit. The big question of the day is whether or not it'll have the legs to get to $200 million. Considering the positive word of mouth surrounding it, it's a definite possibility.
In third place, 'How to Train Your Dragon 2' also did well, but not nearly as well as DreamWorks wants or needs it to. A $25 million second weekend and a two week gross of $95 million are numbers many movies would kill for, but right now the film is on track to match the gross of the first film, not surpass it. Sure, there are worse things that could have happened, but many were expecting this to be one of the summer's biggest smash hits. That's just a little disappointing.
In fifth place, 'Maleficent' continued showcasing surprisingly strong legs, grossing $13 million for a $185 million total. It should pass $200 million by next week, give or take a few days. Right under it, 'Edge of Tomorrow' made $10 million for a $74 million gross, taking one of the smaller drops in the top 10. There's no way for the film to be a domestic hit at this rate, but the percentages suggest that buzz is strong and people are coming to the film, just too slowly to save it.
In the final stretch, 'The Fault in Our Stars' is a day or two away from breaking $100 million (and becoming one of the biggest hits of the year in terms of budget vs. gross), 'X-Men: Days of Future Past' can all but taste the title of "highest grossing X-Men movie," 'Chef' continued to rock limited release, and 'Godzilla' is crawling toward $200 million (it should make it, but barely).