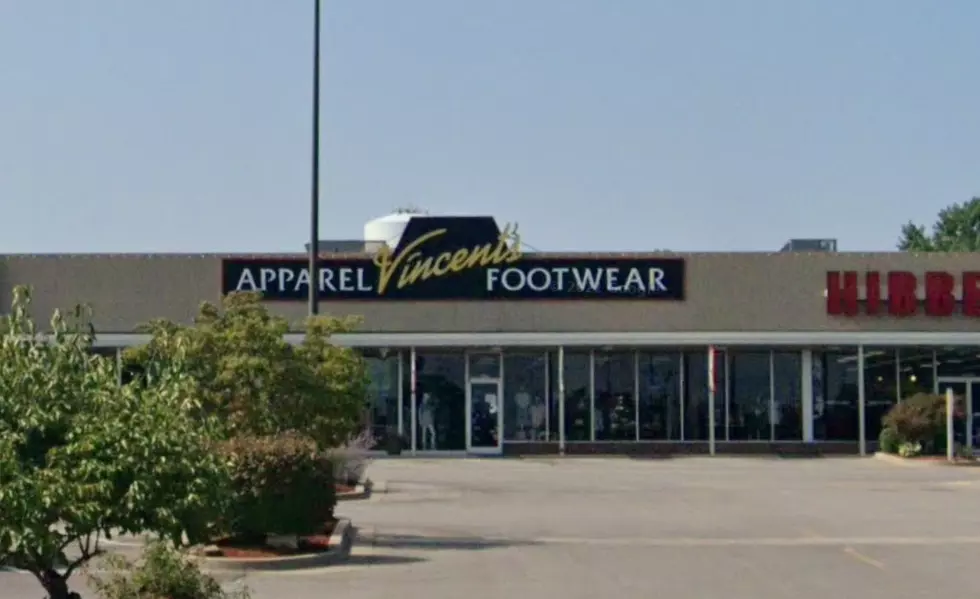 Vincent's Footwear and Apparel In Sedalia Is Closing For Good This Fall
Google
If you haven't gone by the store in the Thompson Hills Shopping Center or followed their page on Facebook you might not know this, but Vincent's Footwear and Apparel is closing for good this fall when they run out of stock or their lease ends. This is according to a post on their Facebook page.
I first heard about Vincent's closing from a couple of our account executives, then saw a post about it shared by the Sedalia Area Chamber of Commerce. I always feel a little bummed out about these closures because it seems like Sedalia is losing a little bit of its uniqueness. Especially when it's a business like this.
Not to take anything away from the folks that enjoyed our Denny's, Golden Corral, or any corporate chain that decided to close our location, but I can still get moons over my hammy at a Denny's somewhere else. Or I can strap on the feedbag at the Golden Corral in Columbia or Independence. You can't say that about a locally-owned restaurant, and it's even harder to say that about a locally owned clothier or shoe store when they close.
Vincent's got its start in the late 1930s when Arlo Vincent bought a shoe repair and leather fabricating store in Windsor. With his wife June's help they expanded into shoe sales and at one time were known as the largest shoe retailer in Missouri. Even now, with their 7,000-square-foot store in Sedalia, Vincent's has made an impact in many people's lives. One only needs to read some of the comments on their Facebook page.
"So sad!!my favorite shopping place in the whole State of Missouri!!" - Lora Pfanner 
"My first job was at June and Arlo's store. Wonderful family. Thanks to all of you!" - Jane Kopp
"My aunt used to come from KC for years to shop there. I went with her many times. Sad." - Cassandra Craighead
"As an Air Force family at Whiteman, we were delighted to discover this store in Windsor in the 1970s where we could "splurge" on shoes for our daughters. This is where their addiction to shoes began." - Carolyn Neil Akins
"Been my go-to spot for years. Hate to see it go." - Robert Eldridge 
Vincent's Footwear and Apparel say they'll close for good when they either run out of stock or when their lease runs out which is the end of December. Vincent's is open  11:00 AM - 5:00 PM Monday - Saturday and their entire stock is on sale as well as fixtures, furniture, office equipment, and shelving.
15 Iconic Retail Stores That Don't Exist Anymore (But We Totally Miss Shopping At)
LOOK: Things from the year you were born that don't exist anymore
The iconic (and at times silly) toys, technologies, and electronics have been usurped since their grand entrance, either by advances in technology or breakthroughs in common sense.
See how many things on this list
trigger childhood memories—and which ones were here and gone so fast you missed them entirely.