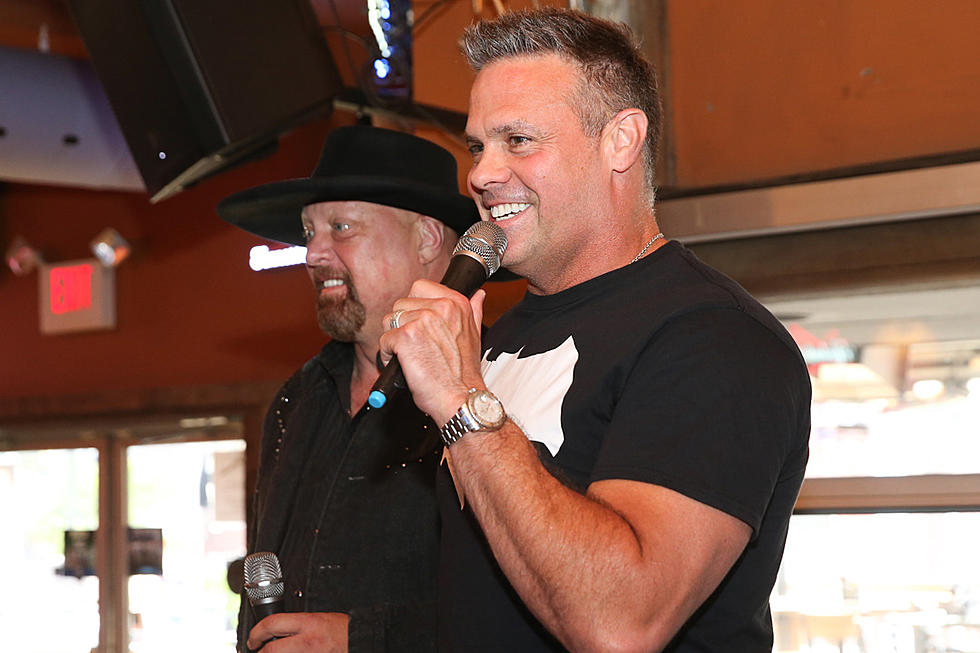 Troy Gentry Funeral Details, Public Celebration Announced
Terry Wyatt, Getty Images
Montgomery Gentry's Troy Gentry will be remembered during a public celebration of his life this week in Nashville. The 50-year-old singer died on Friday (Sept. 8) when a helicopter he was a passenger in crashed in Medford, N.J.
The public celebration will take place at the Grand Ole Opry on Thursday (Sept. 14) at 11AM CT. For those who cannot attend, a livestream will be available through this Grand Ole Opry link. A private family funeral will follow. The family is asking that in lieu of flowers donations be made to either the TJ Martell Foundation or the American Red Cross for hurricane relief. The TJ Martell Foundation was one of numerous charitable foundations Gentry supported.
An official obituary mentions Gentry's professional achievements and lists family members who preceded him in death, as well as family left behind. It also notes his love of wake boarding, snow skiing and the Bible. A favorite passage of Gentry's was Deuteronomy 31:6:
Be strong and courageous; don't be terrified or afraid of them. For it is the Lord your God who goes with you; He will not leave you or forsake you.
Troy Gentry's True Character Revealed In Interviews
Gentry was part of Montgomery Gentry for nearly 20 years. The duo scored hits like "She Couldn't Change Me," "Hell Yeah," "Gone" and "Something to Be Proud Of" in the 2000s. Prior to the accident that took his life he and Eddie Montgomery had just finished their eighth studio album through Average Joes Entertainment. A press release notes they had been planning to release it in 2018, but it's not clear how Gentry's death will affect that plan.
Troy Gentry leaves behind wife Angie and daughters Taylor and Kaylee.
Too Many Singers Have Died In Plane Crashes