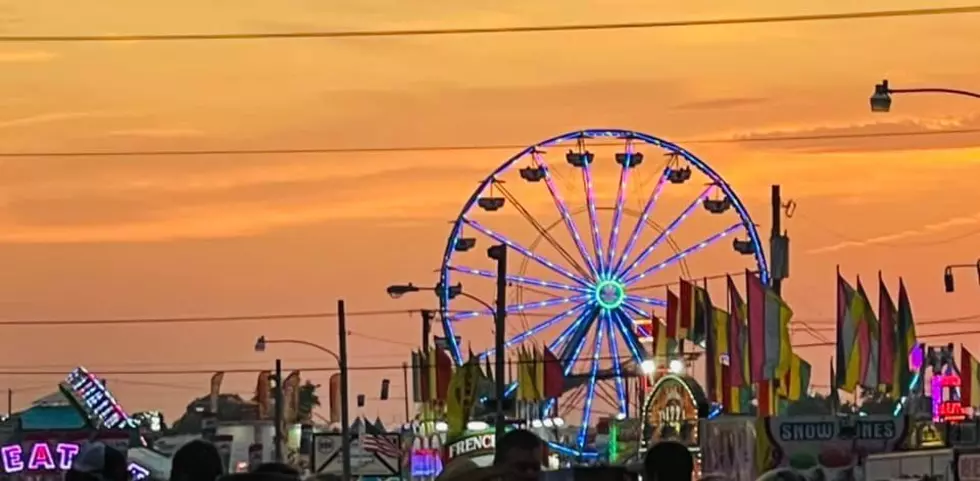 Traditions Will Be The Focus of the 2023 Missouri State Fair Theme
Janna Hall
The Missouri State Fair took to social media on Sunday, January 1, to announce the 2023 Missouri State Fair theme and logo and I think it's a really good one.
As you can see from the logo, this year's Missouri State Fair theme is "Where Traditions Grow". I think it's the perfect mix of fun, nostalgia, and connections to both history and the future that the fair seems to like to focus on when it comes to its marketing.
For many in the area, there are traditions surrounding The Missouri State Fair. One of ours is being out at the fair every summer. One that we will certainly continue this August. Here are some of the other Missouri State Fair traditions that I hope to continue this summer:
"Rob and Mike's Friday Happy Hour Shows" - The origin of our Friday Happy Show started at the Missouri State Fair. In 2021 we teamed up to have some fun broadcasts at the fair, which led to our Friday Happy Hour shows on Awesome 92.3. We did our fair broadcasts again in 2022, and hopefully, we'll do some more this year. You can also catch our show every Friday from 2:00 PM - 7:00 PM on Awesome 92.3.
Bringing my wife a cookie from giant cookie guy, as well as cinnamon rolls for Sunday Morning. My wife isn't much of a fair person, but that doesn't mean she doesn't like fair food. Unfortunately, funnel cakes don't travel well from the State Fair to Warrensburg. Last year we started the tradition of me bringing her a giant cookie from the Giant Cookie Guy set up across the way from our radio station broadcast tent. I also picked up cinnamon rolls for Sunday Morning breakfast from him, they were very tasty!
Fair concerts with the whole radio station. There are usually one or two concerts that are "must-see" for the entire staff. In the last couple of years, we've all gotten together and spent time together enjoying them. There's something neat about lining up against the wall of the track with my friends, downing a few beers, and seeing a great show.
Speaking of concerts. It won't be long before we start speculating about what shows the Missouri State Fair will book to entertain us. I'm sure it's not always fun for the fair staff, but it is fun for us.
 Finally, one-night last year after one of the concerts, some of us radio station folks walked the midway and rode the roller coaster. I also talked our salesperson Lori into going on the Himalaya with me as that's one of my favorite rides ever. Even though I don't handle it as well as when I was a kid, it was still fun.
Finally, one of my favorite fair traditions is making both kids' and their parents' days by giving them a bunch of VIP tickets for the carnival. It's one of those nice things that save mom and dad some money and make the kids feel important.
This year the Missouri State Fair is scheduled for Thursday, August 10, 2023 - Sunday, August 20, 2023. We'll see you there outside the grandstand!
66 Of Your Photos From The 2022 Missouri State Fair
Last weekend on our Facebook pages we asked you to share your 2022 Missouri State Fair photos with us. So here are your selfies, crowd shots, and more!
61 Pictures of Smiling Faces and Sights of the Mo. State Fair
The best way to experience the Missouri State Fair is to go to the Missouri State Fair. Eat the food, enjoy some cold beverages, ride the rides, see the shows, go to the concerts. The second way is through the smiling faces and photos of the people there. During the 2021 Missouri State Fair, I asked you on Facebook, to post your state fair photos. What struck me most about your photos were all the smiling faces. Here's the collection of the photos you posted on our Facebook page.