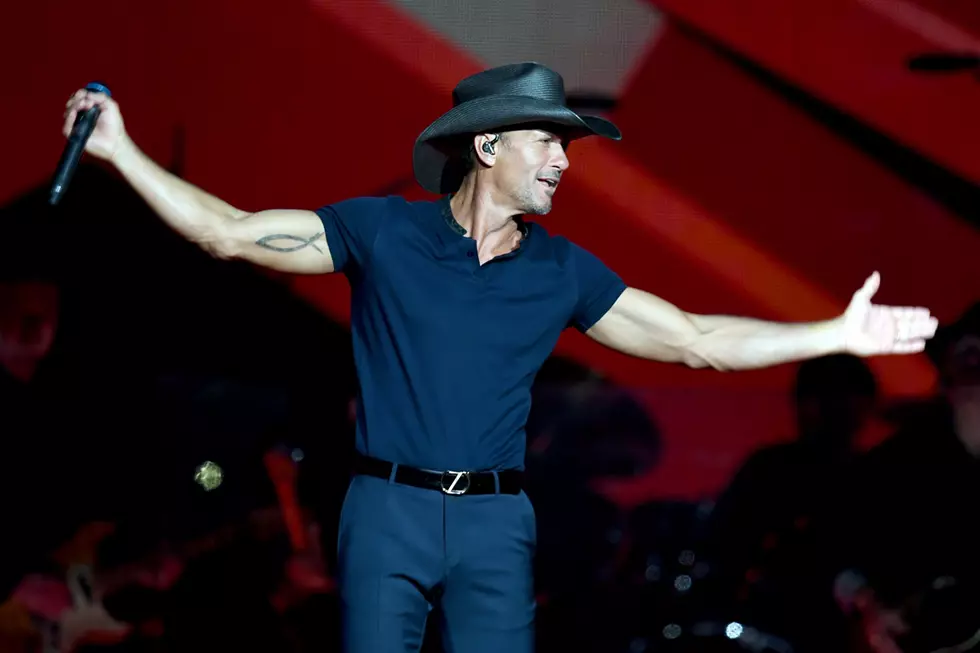 Tim McGraw's NCAA Tournament Bracket Includes Few Upsets
Kevin Winter, Getty Images
Tim McGraw didn't take all the favorites to win the 63 games that make up the NCAA college basketball tournament. But he came close.
There is no Cinderella story to be found on the singer's recently released bracket. No. 6 seed Florida is his lowest-seeded team to reach the Sweet 16. His Final Four includes three No. 2 seeds (Duke, UNC and Perdue) and top-seeded University of Virginia, who he picked to top Duke in the championship. No. 1 seeds Xavier and Villanova get bounced in the Elite 8 while Kansas falls to Auburn (a No. 4 seed) in the Sweet 16.
Like millions of Americans, McGraw has assembled his bracket in time for Thursday afternoon's tip-off of the 2018 college basketball tournament. A common thought is to choose a few early upsets but not rely on teams seeded lower than No. 8 to go deep. There have been just four cases of a team seeded lower than No. 3 winning the championship, most recently in 2014 with University of Connecticut.
McGraw is taking a break from the road until May 31, when the Soul2Soul Tour with Faith Hill resumes. The couple's most recent show ended dramatically when McGraw collapsed on stage toward the end of the C2C Festival in Dublin, Ireland. Hill and later his representatives blamed the spell on dehydration, and the following day he was spotted looking fine as he made his way back home. In fact, he even joked to paparazzi that he probably needed to cut back his workouts, which are becoming infamous.
Watch: Tim McGraw Collapses On Stage In Dublin