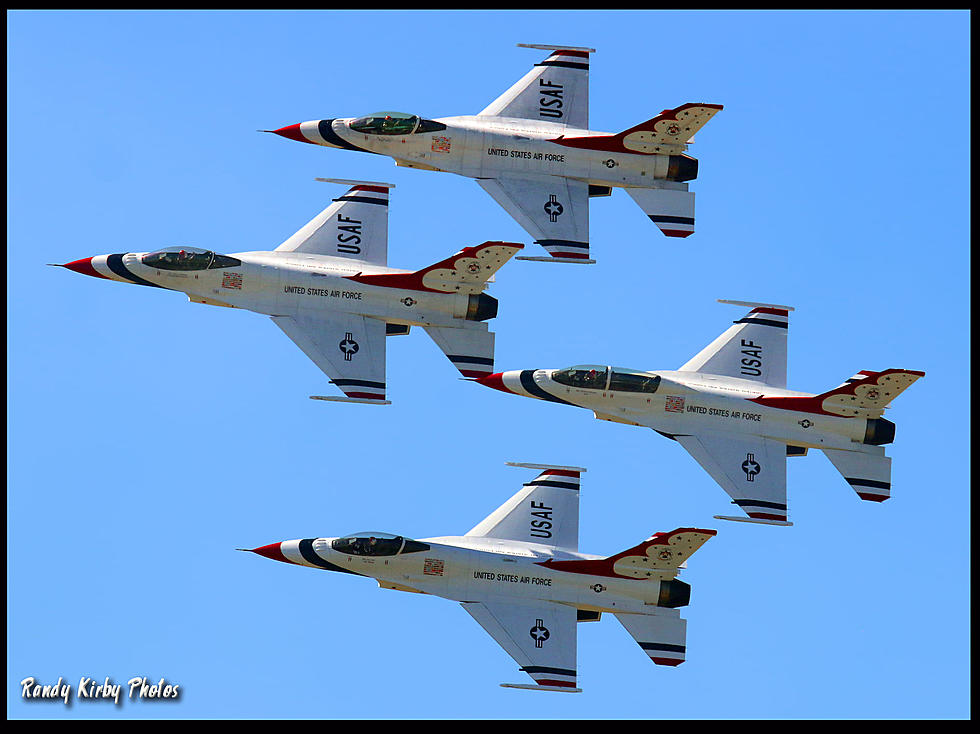 Thunderbirds To Join Blue Angels At KC Air Show
Randy Kirby
The KC Air Show is excited to announce a surprise addition to the already world-class lineup.
The US Air Force Thunderbirds will be joining our headliners the US Navy Blue Angels in a truly once-in-a-lifetime show this 4th of July weekend. This is an incredibly rare opportunity to see both of these elite aerobatic teams fly at the same civilian air show and the first time ever this has happened in the Kansas City metro area. You won't want to miss out on the biggest air show lineup in the country.
"As a result of a last-minute schedule change, the US Air Force will be joining the KC Air Show," said KC Air Show Director Kerry Floyd.  "This last-minute addition will allow the Thunderbirds and the Blue Angels to be seen together in a one-time civilian produced air show that is normally not possible."
With the US Army Golden Knights Parachute team and the US Marines AV-8B's also appearing in the KC Air show this will truly be a historic celebration of America's elite aviators.  In addition to the Blue Angels, Thunderbirds, and Golden Knights, two dozen performers will take to the skies, demonstrating the peak of military and civilian aviation. On the ground, there will be static and interactive displays that are fun for all ages, and concessions will be available.
The KC Air Show presented by Garmin, will be held July 3rd & 4th at New Century Air Center in New Century, Kan.  Only 25,000 tickets are available each day, and premium tickets are sold out on July 3.
With this announcement, the KC Air Show is confident that both days will sell out completely.  Aviation enthusiasts, parents, and kids of all ages who love a show and celebrating America are encouraged to purchase tickets in advance at www.kcairshow.org. Guests must reserve their parking spot before the event on kcairshow.org.
"The