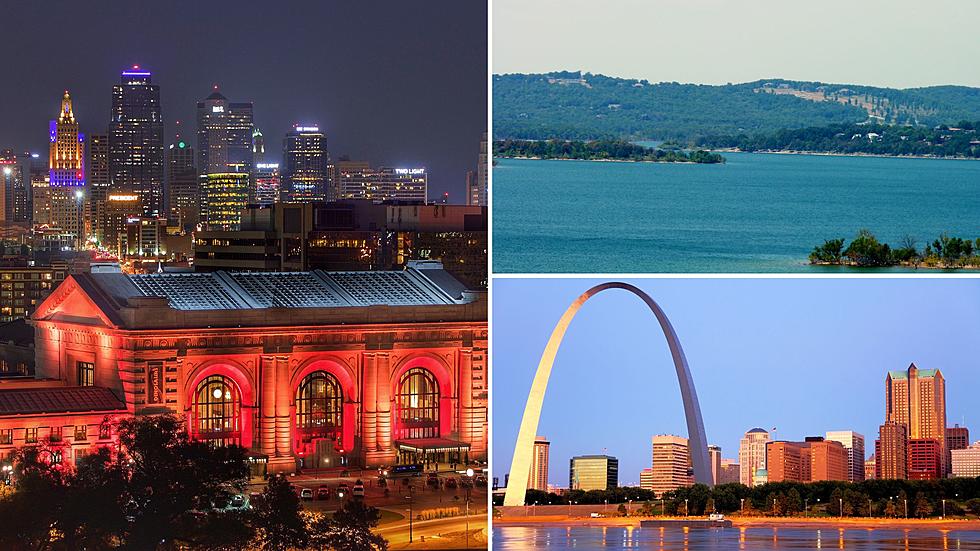 The Award for the Best Tourist Spot in Missouri goes too…
Canva.com
Missouri is filled with places that are destinations for tourists from around the World, but which spot in Missouri took home the award for best tourist spot in the Show-Me State?
Congrats to Branson for winning the 2023 Missouri's Best Tourist Spot Award. Branson had to beat out places like Lake of the Ozarks, Kansas City, St. Louis, Columbia, and Hannibal to win the award for best tourist spot in Missouri this year. What about Branson makes it the premier tourist destination in the Show-Me State? On explorebranson.com they say...
"...Experience world-famous live entertainment, thrilling attractions, outdoor beauty, delicious food and genuine Ozarks hospitality that will make you feel right at home. In Branson, those precious moments with your family become memories to last a lifetime. No matter what brings you here or what your crew enjoys doing, Branson offers activities and natural wonders that will transform your visit into an unforgettable adventure. Start planning your Branson getaway today!"
The site also has a list of things to do that includes live shows, the Titanic Museum, the Hollywood Wax Museum, and of course the legendary theme park Silver Dollar City! For more information on everything Branson click here!
I have never been to Branson but everyone I have talked to that has been had loved their experience there. I'm not surprised either, because Branson has so many different things to offer from theme parks to outdoor fun, dinners, shows, shopping, golf, and so much more. Do you think Branson is really the best tourist spot in Missouri though?
KEEP READING: See the richest person in every state