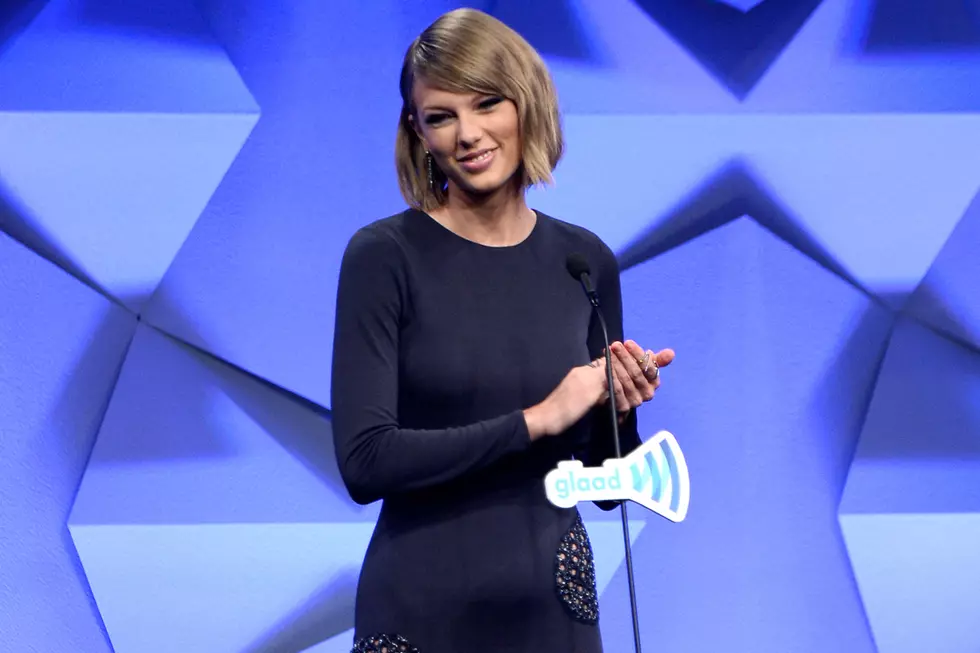 Taylor Swift Sends Gift to LAPD After Their Officer Is Shot in Las Vegas
Frazer Harrison, Getty Images
After learning that one of the officers from the Los Angeles Police Department's Foothill Community Police Station was shot at Route 91 Harvest Festival on Oct. 1, Swift decided to bring the department a little joy, sending multiple flower arrangements to the office. Kimberlee Binder, an intel analyst for the LAPD, turned to Instagram to share the singer's act of kindness.
"Talk about a class act! @taylorswift sent multiple bouquets of flowers and plants to our station, as one of our officers was shot in Las Vegas last night," Binder writes in the caption next to a photo of a floral arrangement consisting of yellow and pink roses and sunflowers, among other greenery. "Beautiful flowers can bring a smile to anyone's face. Much respect."
Photos From the Shooting Scene Show Chaos, Courage
The LAPD reported via Facebook that one of their female officers was shot in the knee when gunman Stephen Paddock fired shots on a crowd of country music fans gathered at Las Vegas Village for a Jason Aldean performance.
Swift also expressed her sadness over the tragedy publicly, writing in a tweet, "There are no words to express the helplessness and sorrow my broken heart feels for the victims in Vegas and their families."
Jake Owen, Chris Young Describe the Shooting