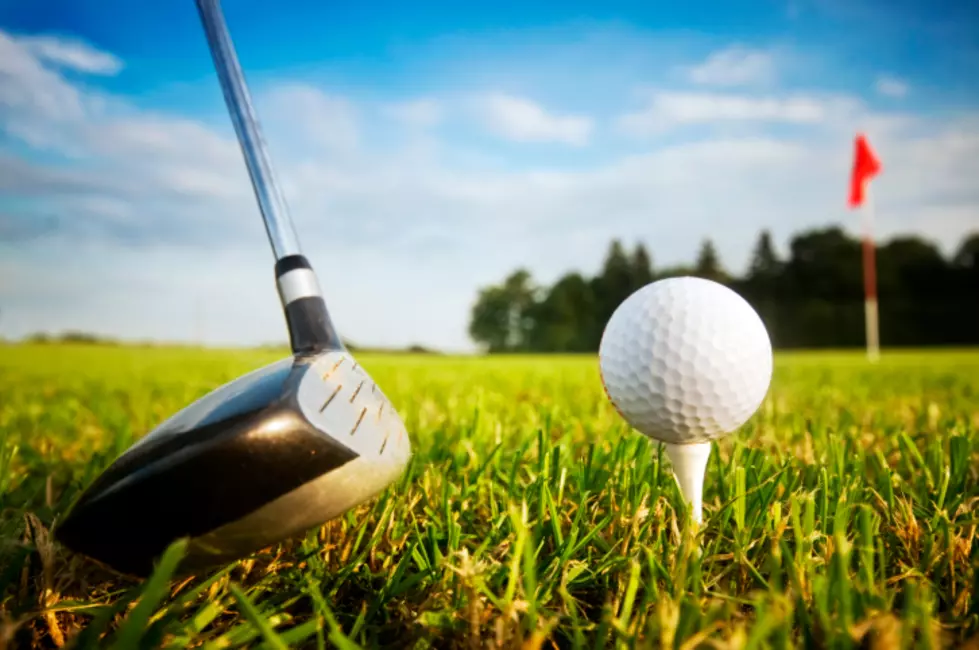 SFCC's Athletics Department Golf Tournament Raises $13,000
NiseriN, ThinkStock
The ninth annual State Fair Community College Athletics Department golf tournament was held July 27 at the Sedalia Country Club.
Sixty-four teams participated and raised more than $13,000 for student-athletic scholarships for all programs.
"It's important to have a tournament where the funds raised go specifically to athletic scholarships," said Lady Roadrunners Softball Head Coach Lyndsey Talbot. "It's a huge deal for all the sports to have more scholarship money. It gives more student-athletes the chance to come to State Fair Community College. The scholarships help with the cost of their education and give them an opportunity to continue their athletic career. As a head coach, I use the scholarship money wherever it is needed for our program. It is nice to be able to reward returning sophomores or to add more students to our program."
The 64 teams were divided into four flights, a championship and A-C flights. Prizes for first place in each flight were pro shop credit from the Sedalia Country Club. Winners were as follows:
Championship Flight - Sean Paul, Chuck Kempton and Mickey Paul with a score of 54. The team of Tye Jones, Jeff Mays and Brad Grupe received a gift card from W-K Chevrolet, Buick, GMC, Cadillac.
A Flight – six teams tied for first with a score of 63: Amy Dey, Sara Pannier, and Paige Yost; Dennis Hagedorn, William Smart, and Jeff Fox; Abe Azan, Marcia Azan, and Lindal Grechus; Darren Pannier, Kevin Yost, and Roger Schroeder; Connor Wood, Alex O'Brien, and Nate Angus; Jesse Hamilton, Larry Bell and Stan Taylor. The team of Mark Register, Bill Hurt, and Joe Beykirch received a W-K Chevrolet, Buick, GMC, Cadillac gift card.
B Flight – six teams tied for first with a score of 66: Mark Bradford, Hayden Bradford, and Quentin Bradford; Mark Wheeler, Chip Thompson, and Bo Tennison; Jordan Dey, Spencer White, and Cody Meyer; Kyle Weymuth, Tim Barnes, and Doug Karleskint; Michele Rupard, Sam Peoples, and Mitch Rupard; Ethan Weller, Jason Woolery and Rob Tupes. The team of Andy Williams, Greg Ficken and Brian Rice received a W-K gift Chevrolet, Buick, GMC, Cadillac gift card.
C Flight – two teams tied for first with a score of 70:  Chris Thompson, Tom Browning, and Will Lynde; Jacob Melick, Will Register, and Wes Register. The team of Chase Marshall, Noah Marshall and Hayden Ellis received a W-K Chevrolet, Buick, GMC, Cadillac gift card.
Golfers also had the chance to win closest to the pin contests. Connor Wood won the contest on the second hole; Carol Green on the seventh hole; Charles Brogdon on the 10th hole; and Jeff Mays won the closest to the pin on the 15th whole. The pin contest was sponsored by Kehde's Barbecue and Colton's Steak House.
The title sponsors were McDonald's, Tyson Foods and W-K Chevrolet, Buick, GMC, Cadillac. Putting clock sponsors included Furnell Investments, Bothwell/PEAK Sport and Spine, Kehde's Barbecue, Colton's Steak House, and TigerLand Motors. The driving range sponsors were Ditzfeld's and Justin Hubbs. The beverage cart sponsors were State Fair Spirits and 10th and Thompson Carwash.
Other supporters were Billie Barnes, Benben Sportswear, Paul Klover Soccer Association, Gary and Lisa Meyer,Heartland Painless Dent Repair, Jim's Auto, Laurie Ward Attorney at Law,Gamescraftsmen, Blackburn Family and Dugan's.
"It was a great day," said Talbot. "It started off with rain, but I have to give credit to the entire staff of the Sedalia Country Club for getting the course ready and helping the tournament to run smoothly. The course was great, and it ended up being a nice day for everyone. I also want to thank all the sponsors and golfers because their support is so important to our students."
--David Rohrbach, SFCC Athletics