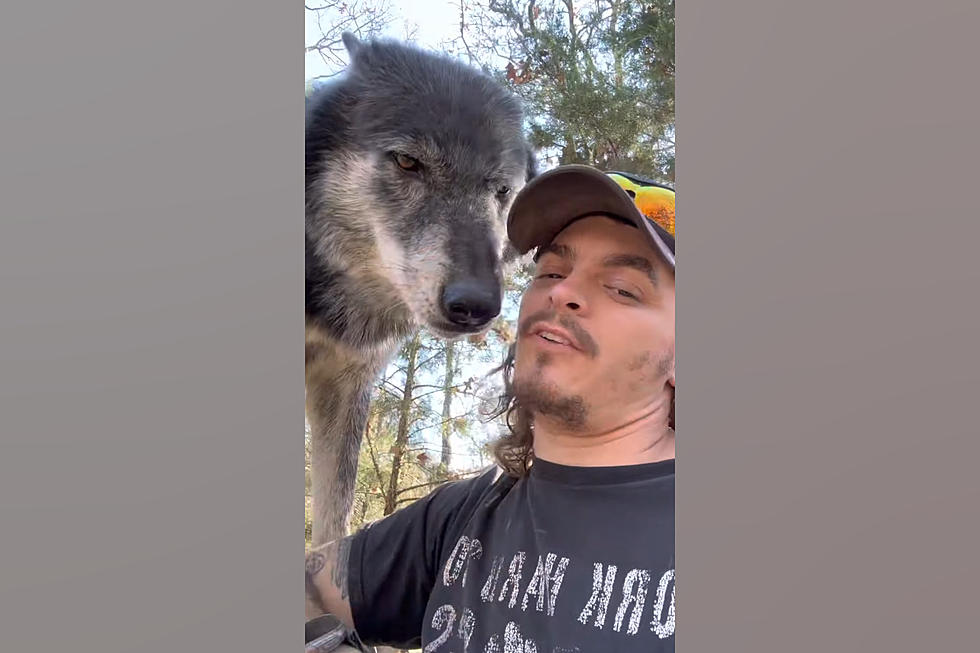 See How This Missouri Man Became Best Friends with Real Wolves
Liondad_1987 via YouTube
There are very few that can say what this Missouri man can. He truly is best friends with real wolves and he explains how me made it happen and how others can, too.
James Smith is one of the more popular Missouri people you can follow on social media. He's been a part of the Wild Animal Safari and Adventure Park in Strafford, Missouri for some time now. He's gained a following because of the relationship he has with exotic animals including real wolves.
James explains how he was determined to follow this path even though many places he talked to told him he'd need to get a college education first. He refused to let that deter him from finding a place that would allow him to care for and bond with animals like this.
It's not just wolves either. This majestic lion is also quite comfortable with James also.
One of the first times I became aware of James Smith was a viral video he shared where he and one of the wolves he cares for got up-close-and-personal. You don't get that kind of opportunity unless you spend years developing a unique relationship with these animals.
James Smith is one of a kind. You can follow him on Instagram, Facebook and the other usual social media hangouts. If you have any interest in wolves, lions or other exotic animals, he's a highly recommended follow. The Wild Animal Adventure Park where he works is located at 124 Jungle Rd in Strafford, Missouri.
10 Amazing Things You Didn't Know About Gray Wolves
In 2020, voters approved the re-introduction of wolves to Colorado's forests.