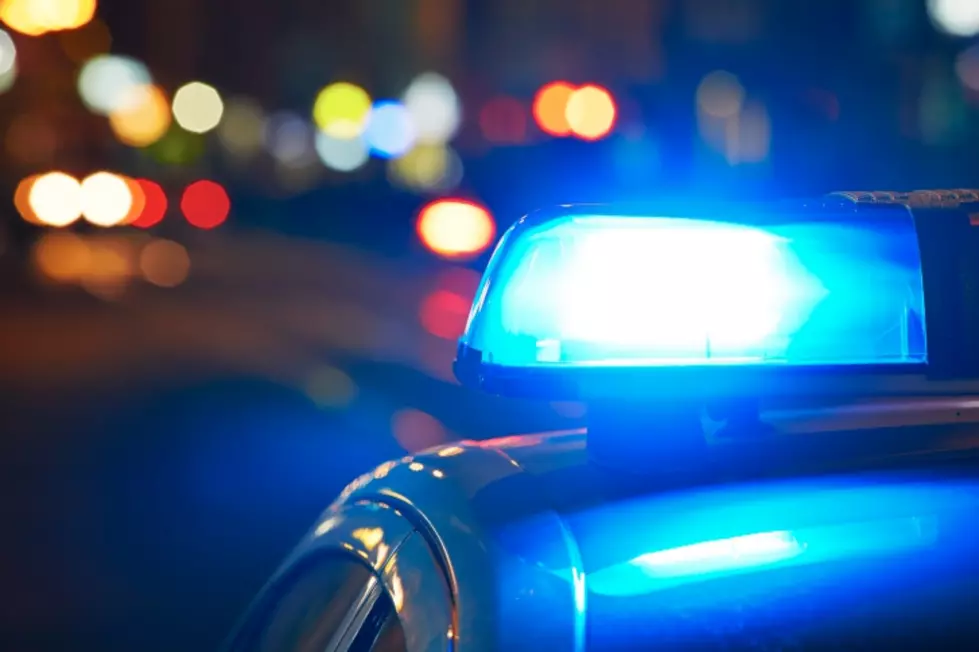 Sedalia Police Reports For December 11, 2020
Getty Images/iStockphoto
This article is compiled from the Sedalia Police Department reports. Wednesday morning, Officers performed a traffic stop on a brown Ford truck, as the vehicle had improper license plates. The traffic stop took place in the area of South Engineer Avenue and East 4th Street. Officers spoke to the driver, who attempted to provide a false identity. His correct identity was soon discovered as Jorden D. Wehmeyer, 30, Homeless. Wehmeyer had an active Parole Violation warrant with no bond. Wehmeyer also had two active Pettis County warrants, one felony with a $400 cash only bond, and the other a misdemeanor with a $1,500 cash or surety bond, and an expired driver's license. The investigation revealed that the truck had a forged 2022 expiration sticker, designed to give the impression the plate was valid, when it was actually expired. In addition to the warrants, Wehmeyer was arrested for Forgery, Identity Theft, and Driving Without a License. He was transported to the Pettis County Jail and placed on a 24-hour hold. Once Wehmeyer arrived at the Jail, it was discovered he was involved in a theft that occurred in the 500 block of South Engineer December 1st. State charges for felony Stealing are pending.
---
Thursday night, Sedalia Police were dispatched to the 500 block of East Howard in reference to a burglary. When Officers arrived, they spoke with Seth F. Bryan, who stated that while he was at work, someone broke into his house and stole his Playstation 5. There have been no arrests made at this time.
---
Early Thursday morning, Officers observed a black Chevrolet Suburban westbound on East Broadway Boulevard. The Suburban had a headlight out, a brake light out, and no working license plate lights. Officers stopped the vehicle on East Broadway at South Engineer Avenue. During the stop, a consent search of the driver revealed he was in possession of a controlled substance. A search of the vehicle yielded drug paraphernalia. Charles D. Duncan, 40, of Ibernia Missouri, was placed under arrest and transported to the Pettis County Jail, where he was placed on a 24-hour hold pending charges of Possession of a Dangerous Drug and Possession of Drug Paraphernalia.
---
Wednesday night, Officers responded to the 2000 block of East 7th for a report of a stolen vehicle. Upon arrival Officers spoke with Patrick W. Brown, who said his vehicle was stolen from his driveway moments before, and he had witnessed the vehicle leaving the driveway. Brown said he last saw the vehicle headed North. The stolen vehicle was a 2003 gray Chevrolet Silverado 2500 HD, with an estimated value at $8500. There are no suspects at this time.
---
Sedalia police were dispatched to the 1700 block of South Vermont Avenue Wednesday evening in reference to a pet theft. Shelley Pettis stated she let her dog outside that night and noticed it was gone after forty five minutes. Pettis described the dog as a blue nose pit bull, gray and white in color, weighing about 85lbs. The dog is named Vandal and was last seen wearing a 1 1/2" nylon collar with a black "Pet Safe" fence shocker. The dog is valued at $1500.
---
Early Thursday morning, Sedalia Police observed a maroon Oldsmobile passenger vehicle fail to come to a complete stop at two stop signs. Officers initiated a traffic stop on the vehicle on South Washington Avenue at East 4th Street. During the stop, the driver and front seat passenger were found to be in possession of marijuana and drug paraphernalia. The illegal items were seized for destruction, and no charges are being pursued at this time.
---
Thursday afternoon, an Officer was dispatched to the 600 block of South Missouri Avenue in reference to an assist agency call. The caller was with the Children's Division and was investigating an emergency hotline call.
---
Thursday afternoon, Officers met with the Wal Mart store loss prevention employee in the lobby of the Police Department in reference to a theft. The employee stated that on November 27th, four individuals pushed two separate carts of merchandise out of the store without paying for them. The theft totaled approximately $346.19. At the time of the report, one suspect has been identified and the investigation is ongoing.
---
Sedalia Police responded to the 1500 block of South Harrison Avenue Thursday afternoon in reference to a burglary. Upon arrival, Officers met with Jesse R. Wallut, who advised someone had unlawfully entered the residence and damaged the HVAC unit as well as the electrical wiring. There is a suspect in mind.