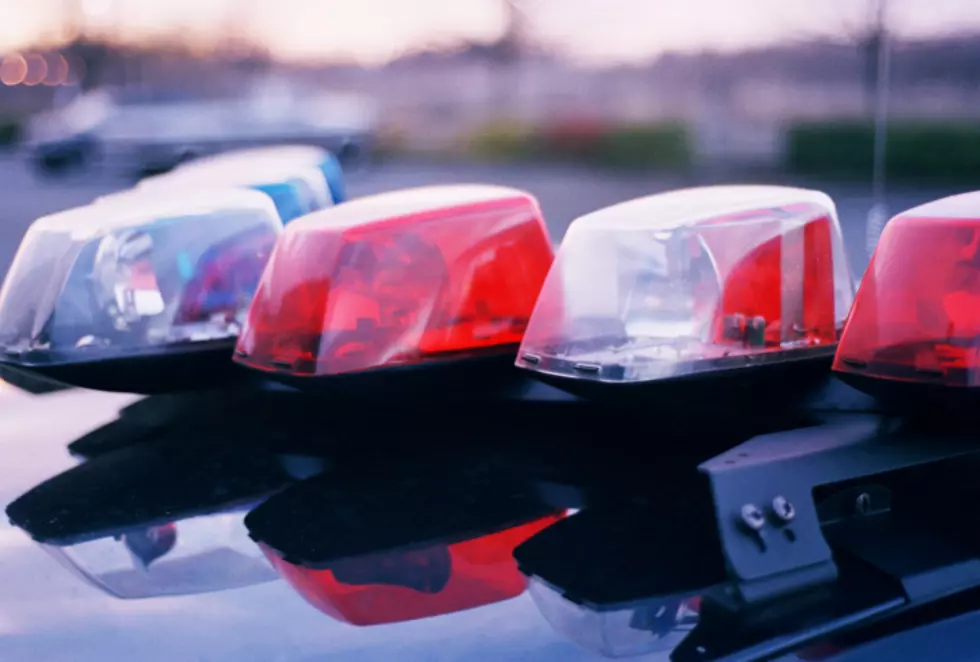 Sedalia Police Reports For April 13, 2022
Getty Images/Ingram Publishing
This article is compiled from the Sedalia Police Department reports.
Monday afternoon, Officers spoke with a subject in the lobby of the Police Department in reference to a possible harassment report. The victim was receiving threatening text messages from the suspect. The suspect has not been located at this time.
---
Sedalia Police made a traffic stop on a vehicle near the area of South Limit Avenue and West 10th Street for an equipment violation Tuesday afternoon. It was discovered that the driver had an active warrant out of Pettis County for Operating a Motor Vehicle on the Highway Without a License. Jacob L. Bryan, 27, of Sedalia, was transported to the Pettis County Jail where he was booked and released of his own recognizance.
---
Officers were dispatched to the 700 block of East 5th Street for a report of property damage Tuesday afternoon. When Officers arrived, they spoke with Terry A. Schoenthal. Schoenthal stated that between Monday and Tuesday, someone damaged the rear window of his vehicle. The estimate on the damage was approximately $300. Schoenthal named a possible suspect from previous incidents. At the time of the report, the suspect had not been located for questioning.
---
Tuesday morning, Officers spoke with Glenn Cairer at the Police Headquarters in reference to found property. Cairer stated that he found a Missouri license plate in the area of West Broadway Boulevard and South Prospect Avenue. The owner could not be located, so the license plate was placed into evidence.
---
Sedalia Police were dispatched to the lobby of the Police Station Tuesday morning to speak with a subject who wanted to report a burglary. When Officers arrived, they spoke with James Schwalie. Schwalie stated that sometime between April 3rd and April 11th, someone forcefully entered a garage in the 300 block of East Harvey Street. The person stole a rider lawn mower worth $500 and miscellaneous items worth $300. Schwalie informed Officers that he took care of the yard for the property owner, who lives in Columbia Missouri. Officers were not able to make contact with the owner to get further information. There are no suspects at this time.
---
On the evening of March 26th, Sedalia Police were dispatched to the Menard's store, 4400 Wisconsin Avenue, for a report of theft. It was determined that the suspect had stolen from the business on three separate occasions. Tuesday morning, the suspect was located and arrested for the thefts. Tara M. Dillon, 38, of Tipton, was transported to the Pettis County Jail and placed on a 24 hour hold pending charges of Stealing/Shoplifting.
---
The Quickest Celebrity Engagements