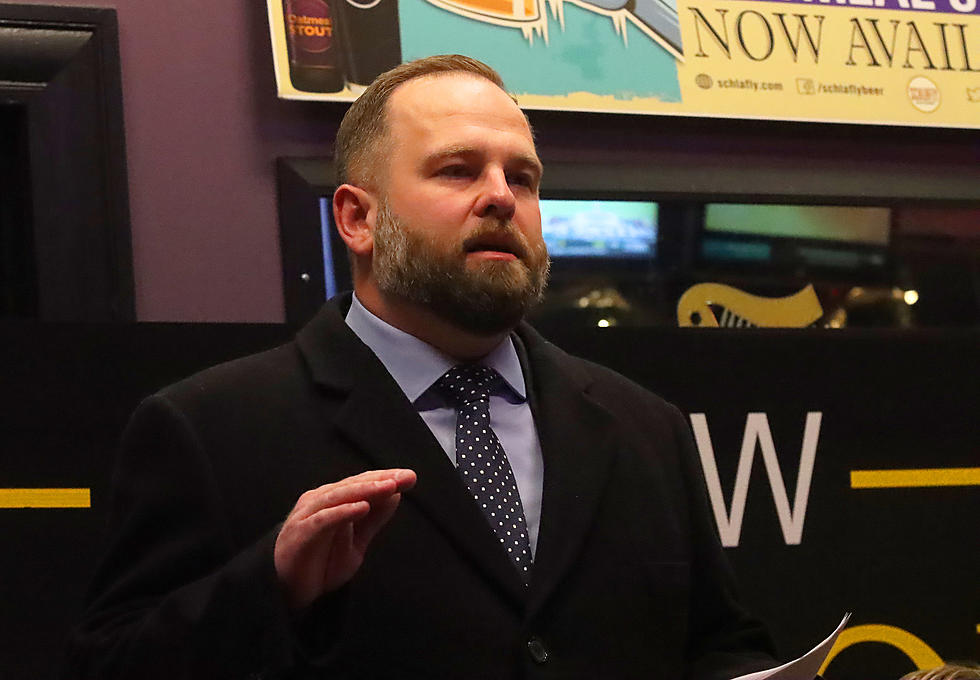 Sedalia Councilman Dawson Announces Mayoral Candidacy
Randy Kirby
Second Ward Councilman Andrew Dawson officially announced his candidacy for Mayor of Sedalia Tuesday night after filing for the position at the City Clerk's office Tuesday morning.
"It's been an honor and privilege, and one of the most fulfilling jobs being a Councilman," Dawson said during a brief speech delivered to about two dozen supporters at Fitter's 5th Street Pub in downtown Sedalia Tuesday night.
"Things are going in a positive direction at City Hall. Don't get me wrong, there are things we can do better. I am a servant. A leader puts the needs and interest of the people he serves first. I understand it is not about me, it is about the people that I am serving and their interests," Dawson said.
"My priorities are simple. Infrastructure, roads, sidewalks, water mains, sewer mains, and last but not least, public safety, fire service, and police. I've been asked why I'm doing this. Certainly not for the pay.
"And the answer is simple. I believe that a life of service is the most fulling and rewarding way anyone can spend their life. I believe in finding the highest good and using that as your guiding star. And in using that as my guiding star, I've been a community volunteer, a champion of my neighborhood, a champion of my ward serving as a Councilman, and on April 5th, I'm asking for your vote, so I can be the champion of local government in Sedalia, Missouri," Dawson concluded.
That was followed by energetic applause from the two dozen supporters gathered at Fitter's.
Dawson told KSIS that his reason for running for mayor is to be of service to his community.
"That's what it all boils down to. I believe that a life of service to your community is one of the most fulfilling ways that you can spend it," Dawson said.
Dawson is currently in his second term as a Second Ward Councilman.
"Every day I meet new people, and it's always something different, which keeps things interesting," he noted. "At the end of the day, it's all about taking care of people."
Although as of Tuesday, Dawson was the only one to file for the office, and the last day to file is Dec. 28, Councilman Dawson said he is prepared for a rigorous political campaign."We have everything set up. It's going to be boots on the ground, canvassing, getting out & talking to people. That's going to be a huge part of it."
"It's like a chemical reaction," Dawson said, when talking with constituents and finding out what their needs are. It changes you. If you don't know what's going on, you can't serve those people."
Fourth Ward Councilwoman Rhiannon Foster is serving as Dawson's campaign manager. She filed for re-election Tuesday.
Filing for candidates opened December 7 and closes Dec. 28. The Municipal election will be held April 5. The mayor serves a four-year term, which will expire in April of 2024.