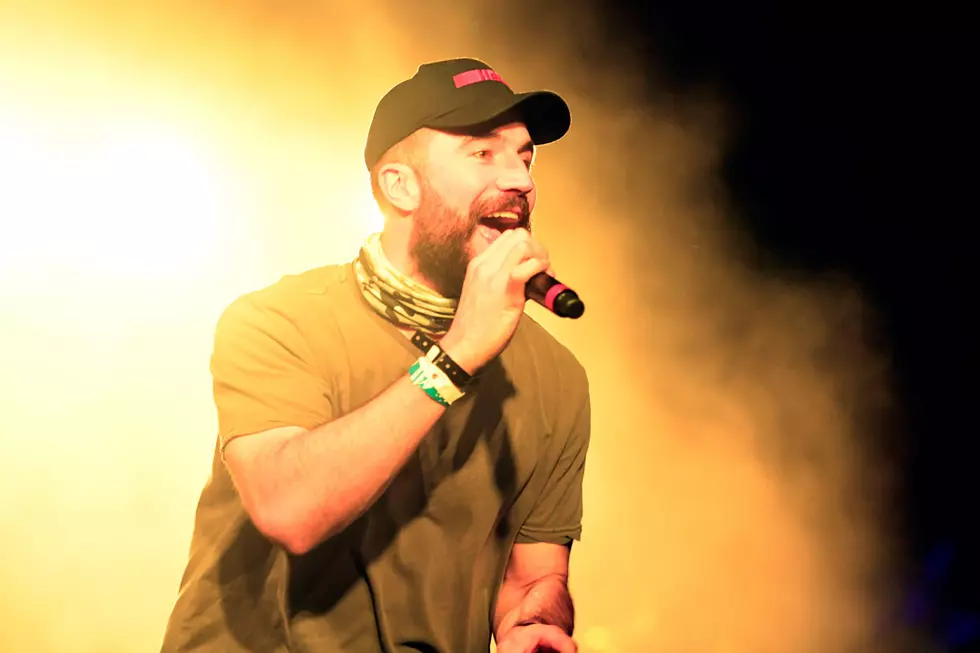 Sam Hunt on New Music: 'The Record's There'
Frazer Harrison, Getty Images
Sam Hunt played one of his three scheduled concerts of 2019 and explained that his light tour itinerary is so he can finally finish his next studio album. He's close.
Speaking to Sirius XM's the Highway's Storme Warren and Buzz Brainard prior to his weekend set at Stagecoach Festival in California, Hunt says that he intentionally kept a light workload so he could focus on studio work. The record will get done "come hell or high water," he says, and then he'll tour with more consistency in 2020.
"I'll start recording the best of the last 10, 11, 12 months ... in July and August, and I should have a record there," Hunt explains. "The songs are showing up. I would like to have two or three more between now and July, but for the most part, the record's there. It's just a matter of recording it."
Could Sam Hunt Record a Traditional Country Album? It's Not Crazy!
In addition to Stagecoach, Hunt is going to play Off the Rails in Texas on May 5 and Country Jam in Grand Junction, Colo., on June 14. Last year he toured with Luke Bryan and played the Taste of Country Music Festival in Hunter, N.Y. That invitation, he says, was too good to pass up, but it pushed his new album back a year.
The last new song Hunt released as a radio single was "Downtown's Dead," a Top 20 single that is one of three songs he's released since releasing Montevallo in 2014. "Body Like a Back Road" was a non-album single, even though it became one of the biggest songs of 2017. "Drinkin' Too Much" was a biographical apology of sorts to now-wife Hannah Lee Fowler. It's not clear if either will be included on his next album.
Fans at Stagecoach were not treated to any of the new music, with Hunt saying none were rehearsed with his band.
See Pictures of Sam Hunt + More at Stagecoach: