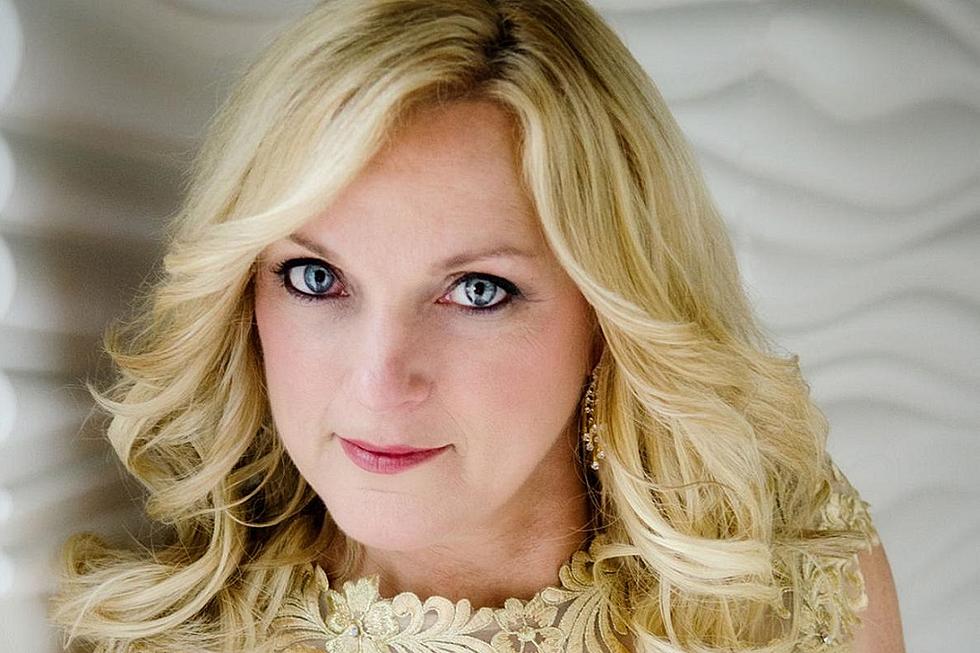 Rhonda Vincent's Playlist Is Full of Classics From Ricky Skaggs, Faith Hill + More [LISTEN]
Courtesy of Marbaloo
Rhonda Vincent, the Queen of Bluegrass, has musical tastes that are just as traditional and gorgeous as her own music. The playlist she assembled for The Boot, which readers can listen to below, features songs from Marty Stuart, Faith Hill, the Isaacs and more.
It's obvious, as she explains her playlist song selections to The Boot, that Vincent is a big fan of sweet voices and steel guitar-fueled melodies. Of Emmylou Harris' "If I Could Only Win Your Love" -- the first song Vincent ever heard from Harris -- she notes that the 1975 song still remains a favorite; Ricky Skaggs' "You've Got a Lover," meanwhile, is a song that causes Vincent to "move the [record player] needle back ... again and again"
In addition to featuring two songs of her own -- "Please," a recent collaboration with Dolly Parton, and a live cover of Merle Haggard's "Mama Tried" -- Vincent's playlist includes two songs from her late friend and collaborator, Daryle Singletary. The two released a project together in July of 2017, a few months before Singletary's unexpected death in February.
"Daryle Singletary has one of the greatest voices that was ever heard in country music," Vincent says. She calls his version of the song "A-11" her all-time favorite, "although it's one of the most-recorded songs in country music."
Readers can press play below to listen to Vincent's full playlist. She released a new live album, Rhonda Vincent & the Rage With Bluegrass Legends -- Live at the Ryman in July, and has a number of tour dates scheduled throughout the remainder of 2018 and into 2019. Visit RhondaVincent.com for more details.
Listen to Rhonda Vincent's Playlist on Spotify