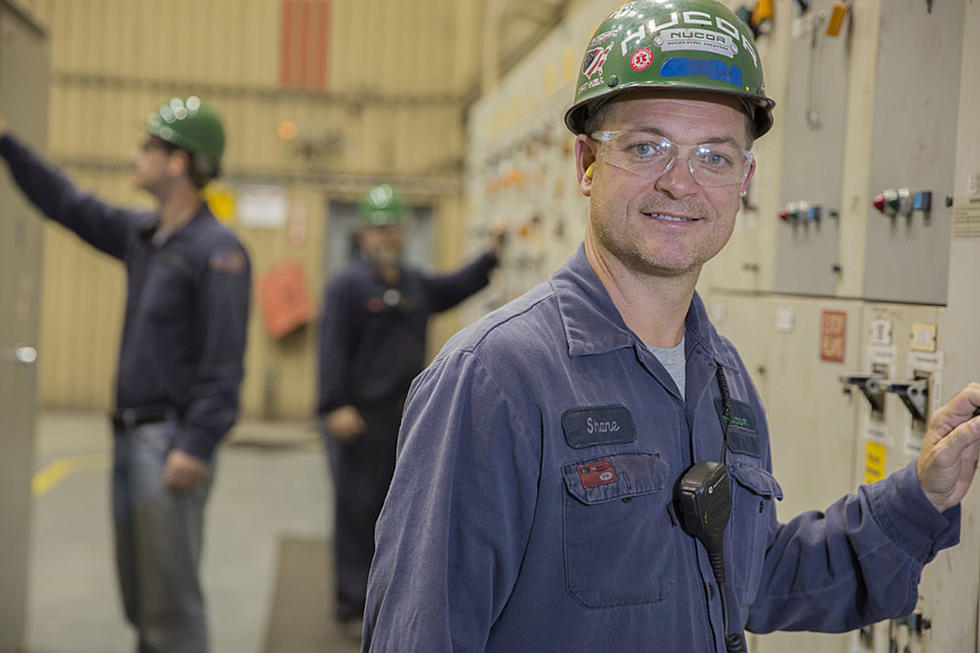 Why Nucor Steel Is a Great Place to Work
Nucor Steel's website
Nucor presently is recruiting electricians, but as more jobs are posted in the coming weeks and months, here are some reasons to consider submitting an application or passing job listings there onto qualified friends and family:
1) True teamwork atmosphere: Nucor Steel believes "every person who works here is part of our team," according to its website. Accordingly, they offer weekly production incentive bonuses and encourage all teammates to offer ideas for improvement and innovation.
2) A plethora of training opportunities: They offer internships, specialized technical training and management programs. They also have developed career path opportunities in engineering, production and manufacturing, business and support and sales.
3) Best benefits in the business: According to its website, Nucor Steel's leaders offer "profit sharing, retirement savings, life/work balance, scholarships and tuition reimbursement, unlimited growth potential and a no-layoff practice."
4) Focus on safety: As part of their "safety first" motto, Nucor Steel leaders have participated since 2005 in the Occupational Safety and Health Administration (OSHA) Voluntary Protection Program (VPP). This voluntary program "recognizes companies that voluntarily exceed the safety standards required by law. Achieving VPP status requires a rigorous safety and health management system," according to Nucor Steel's website.
5) Support for military veterans: Nucor leaders know military veterans bring valuable real-world experience to civilian jobs, so they actively recruit them across all levels and departments of their company.
Interested? Click here for details on the latest job openings.
Sources: KSISRadio.com, Nucor.com/careers, Nucor.com/safety