Nashville Songwriters Hall Of Fame Welcomes Shania Twain. A Well Deserved Honor
Getty Images for ZFF
The Nashville Songwriters Hall of Fame has their class of 2022.  The women who is headlining the class is arguably one of the most successful female country stars of all time.  She is the only female artist of any genre of music who has an album to sell more than 20 million copies.  She is the only female artist to have 3 albums that have sold more than 10 million copies each.  She is a multiple Grammy winner, multiple CMA and ACM winner and has had a hand in writing 22 songs that have made the Top 20 on the charts.
That would be Canadian-born country superstar Shania Twain.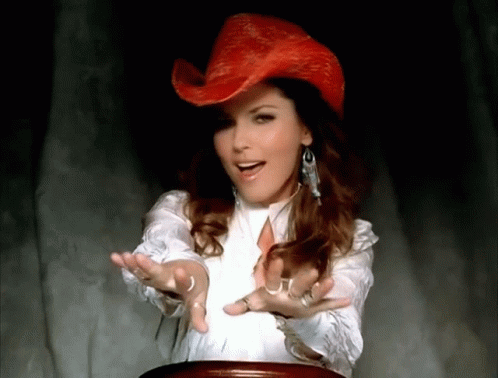 Twain joins in the Contemporary Songwriter/Artist category.  She's a former Nashville Songwriters Association International (NSAI) Songwriter/Artist of the Year (1998) and two-time BMI Country Songwriter of the Year (1999, 2000).
From Shania's official Facebook page:
"Thank you to the Nashville Songwriters Hall of Fame for this honor. It feels really, really good to be among so many of my songwriting idols and for my own songwriting to be celebrated - Ironically I was at home in Switzerland writing when this was announced! It's been a while since a woman has been inducted into this, so it's pretty awesome to see not just me, but Hillary Lindsey included too."
Steve Wariner, David Malloy, Hillary Lindsey and Gary Nicholson round out the class of 2022. All five will join the 223 prior inductees on Oct. 30 during the 52nd Nashville Songwriters Hall of Fame Gala. The event will be hosted at Nashville's Music City Center.
Congratulations Shania! An amazing entertainer and this honor is well deserved.  I have seen her in concert a few times, and she is just born performer.  Thank you for all the great music.
Top 25 Shania Twain Songs — Her Biggest Hits and Best Deep Cuts
Shania Twain
's best songs changed country music in ways never imagined before 1995. The superstar's career as a charting recording artist lasted less than a decade and included few accolades (including just one CMA Award) relative to her commercial success, but few female artists under 40 will fail to name her as one of three major reasons they chase this country music dream for a living. Perhaps only Dolly Parton is listed more frequently as an influence.
This list of Shania Twain's best songs considers commercial success, cultural importance, legacy and song quality. Scroll through to see which of her songs is No. 1 and click on any link to listen.