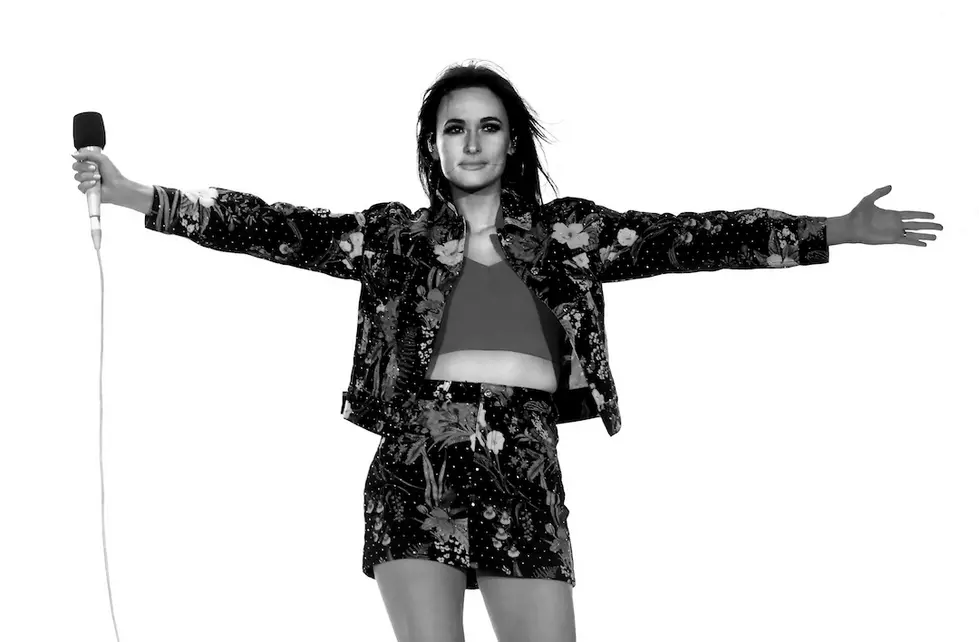 Watch New Videos from Kacey Musgraves, Russell Dickerson and More Country Artists [WATCH]
Christopher Polk, Getty Images
This week, country music videos took cues from the open road, psychedelic love, and one included a timely tip of the hat to the upcoming holiday: Mother's Day will be on Sunday (May 13). Which of these videos will you have on repeat this weekend?
Kacey Musgraves, "Butterflies" 
Kacey Musgraves' music video for her last single, "Space Cowboy," is a depiction of saying goodbye to a relationship, but that doesn't mean she's a naysayer to love. Her newest music video, for "Butterflies," is a glittery, sensual and slightly psychedelic experience that captures the thrill of falling in love. And for Musgraves, the song is autobiographical, written about her now-husband Ruston Kelly.
As first reported by CMT, Musgraves says of the song, "I had gotten off the road and tried to get back to my creative roots of just writing again just to write and explore new ideas. I had just met Ruston, so my world had been completely flipped upside down, so this is a great sonic representation of that." "Butterflies" was shot in Mexico City by "Space Cowboy" director Courtney Phillips. It's from her new record, Golden Hour.--CV
Russell Dickerson, "Blue Tacoma"
Russell Dickerson's "Blue Tacoma" music video is a special project between the country star and his wife, Kailey: The song was inspired by a road trip the couple took along the Pacific Coast Highway, and the lyrics include real-life experiences they had while on the trek. It gets even more personal as Kailey stepped up to co-direct the music video with her brother, Troben Seymour. Dickerson says in a press release, "Blue Tacoma is such a feel-good road trip song so we wanted the video to look exactly how the song sounded. My wife shot the video for my first single, 'Yours,' and I wanted a very intimate vibe of us as a couple on a road trip through California. She and her brother did a phenomenal job capturing our love in this music video." "Blue Tacoma" is off Dickerson's debut record, Yours, which was released in October 2017. --CV
I'm With Her, "I-89"
All-girl phenom trio I'm With Her have shared a new video for their blues-driven, gritty song, "I-89." The video pans through clips of the three musicians, Sara Watkins, Sarah Jarosz and Aoife O'Donovan, on the road and performing on various stages, interspersed with glimpses behind the scenes as the group arrives at performance locations. Following the theme of lyrics, the video captures the road weary mood that follows a busy tour schedule, when "Everybody wants a piece of me..." --LS
Ashley Monroe, "Mother's Daughter"
The video for Ashley Monroe's latest song "Mother's Daughter" hits just in time for the holiday that celebrates moms everywhere. Grainy throwback video clips of Monroe's childhood play between images of the artist performing the sentimental song. The happy glimpses of a late-eighties childhood are set against the disparity of Monroe's lyrics that tell a less happy tale, "staying forever is a promise that nobody can keep." The video ends with present day video clip of the singer, her own daughter, and her mother. --LS