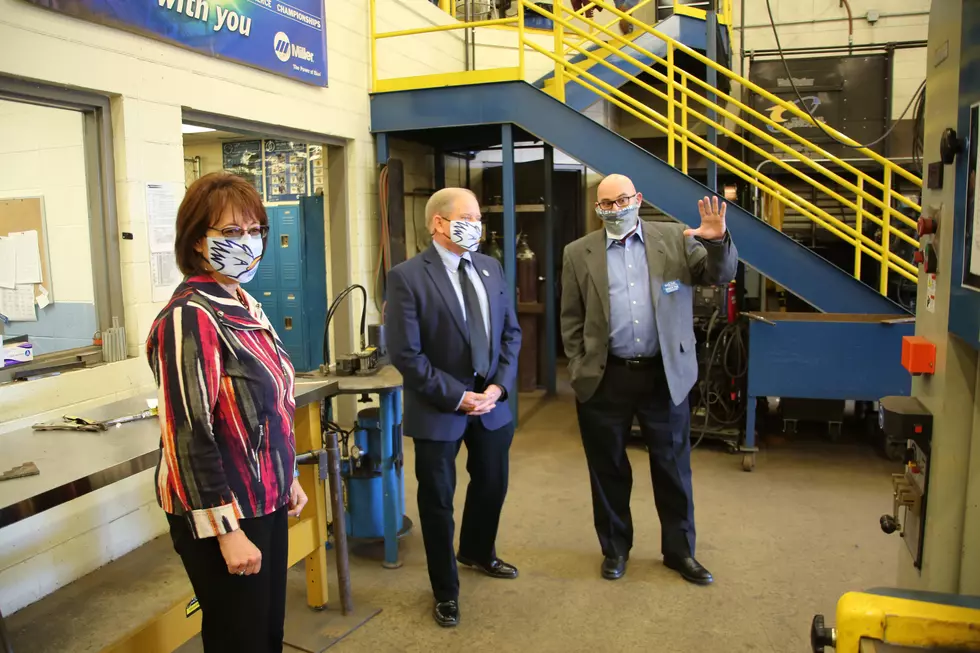 Missouri Representative-elect Willard Haley Visits SFCC
SFCC
Member-elect of the Missouri District Representative Willard Haley of District 58 (center) met Monday with Dr. Joanna Anderson, State Fair Community College's president (left) and then toured classrooms and labs in Fielding Technical Center on the Sedalia campus.
Michael Rogg (right), Technical Education and Workforce Innovation dean, participated in the tour.
Haley, of Eldon, was the Director of the Eldon Career Center for seven years and was an adjunct Agriculture instructor at SFCC for two years. He will assume his office Jan. 6 in Jefferson City.