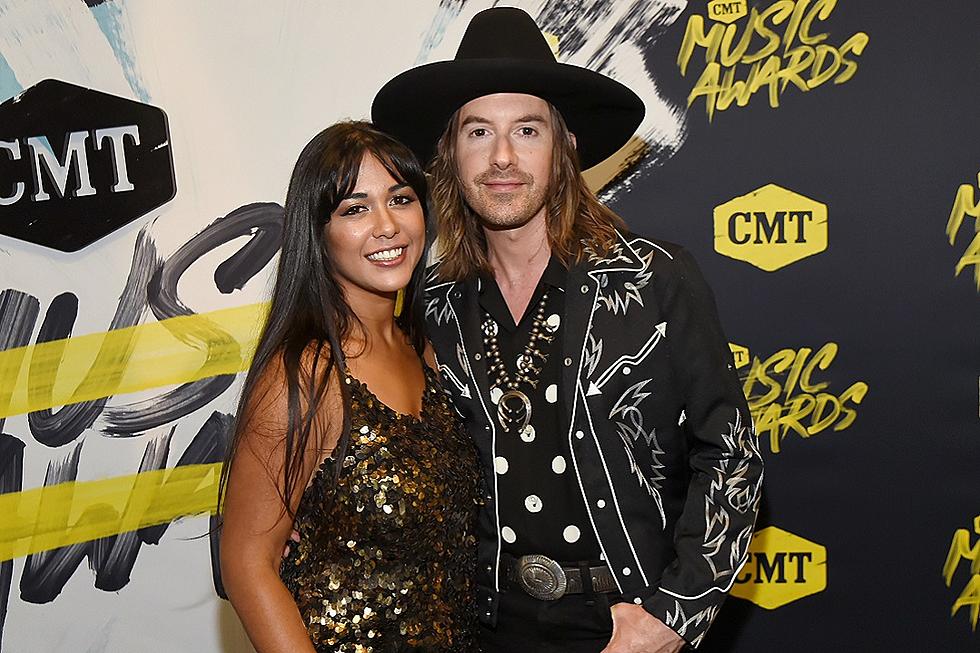 Midland Member Jess Carson, Wife Camille Welcome Third Child
Rick Dimaond, Getty Images for CMT
Congratulations to Midland member Jess Carson and his wife Camille: The couple recently welcomed their third child!
According to People, the Carsons' new baby, a daughter named Rosalia Jean, arrived on March 27. She was born at 2:29PM CT, weighing 6 lbs., 12 oz., and measuring 18.75 inches long.
Instead of heading to a hospital for Rosalia Jean's birth, Camille opted for a home birth at the family's Driftwood, Texas, residence.
"Camille is the strongest woman I know," Carson, who plays guitar in Midland, says. "She wanted to do a home birth, and she did it 100 percent natural — I'm still just awestruck by her."
Baby Rosalia shares her first and middle names with relatives: "Rosalia was Camille's great-grandmother who came from Italy on a boat when she was 16 and spoke no English," Carson explains. "Jean is after my father, whose name is Eugene, but everyone calls him 'Gene.'"
Rosalia Jean joins two older siblings in the Carson family: Brother Parker Emmanuel is 22 months old (born in mid-May of 2017) and sister Ida Mae is three.
These Country Stars Have All Welcomed Babies in 2019: