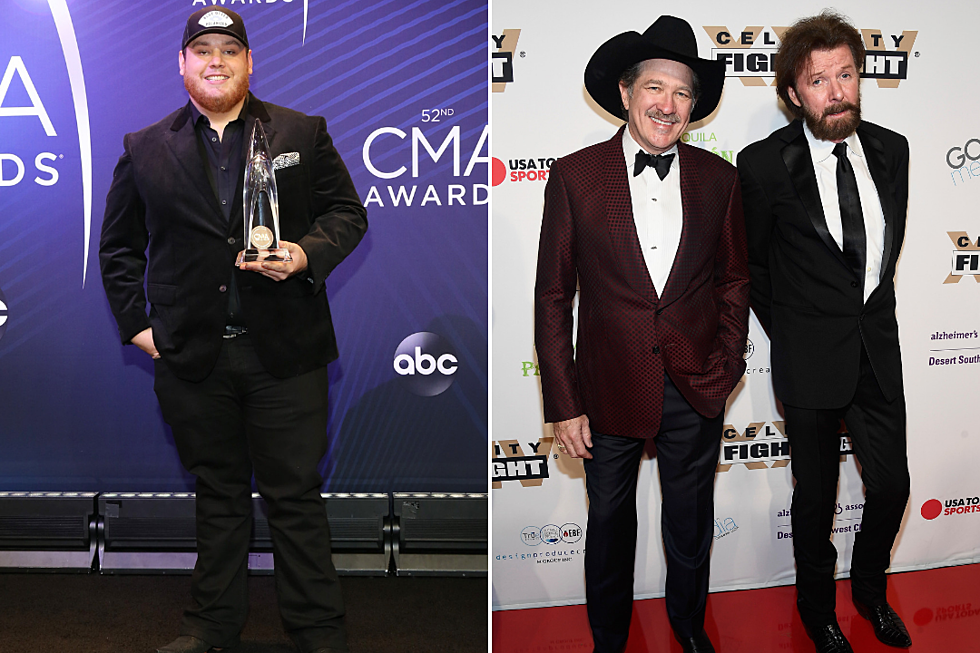 Luke Combs: Brooks & Dunn Collaboration Was 'Intimidating' But 'Fun'
Getty Images
Fan-favorite Brooks & Dunn hits are getting a modern twist on the country duo's new album, Reboot, their first project in 12 years. The record, due out on Friday (April 5), pairs the award-winning pair with some of the hottest up-and-coming country artists of the moment: Kacey Musgraves, Ashley McBryde, Kane Brown, Brothers Osborne and more.
Luke Combs joins Kix Brooks and Ronnie Dunn for a new rendition of their debut single, first No. 1 hit and title track to their 1991 record Brand New Man. According to Combs, the collaboration came about when Brooks & Dunn's manager, Clarence Spalding, came to one of his shows about two years ago.
"We ran into each other. We had been covering "Brand New Man" out on the road," Combs told The Boot in an interview at his No. 1 party for "She Got the Best of Me." "I was just in a conversation with him about how much their music meant to me when I was younger. I was born in 1990, so when it was coming out was kind of the heyday of being a kid in the car with my parents listening to the radio. I gravitated heavily towards Brooks & Dunn, and I love their stuff."
Though Combs was only about one year old when "Brand New Man" came out, he had a point. Perhaps there was a whole generation who had an untapped appreciation for Brooks & Dunn.
"That conversation kind of led to Clarence having this idea that maybe there's a lot of other people that are my age that were heavily influenced by their music," Combs explains, "and that's how the reboot came to be."
So, how was it recording in the studio with two legendary songwriters and performers? The recent ACM Awards New Male Vocalist of the Year winner says, "It was really special to be in there with Kix and Ronnie."
"Obviously, having to sing the same time as Ronnie Dunn is pretty intimidating," he continues. "It was really fun."
Test Your '90s Country Knowledge!