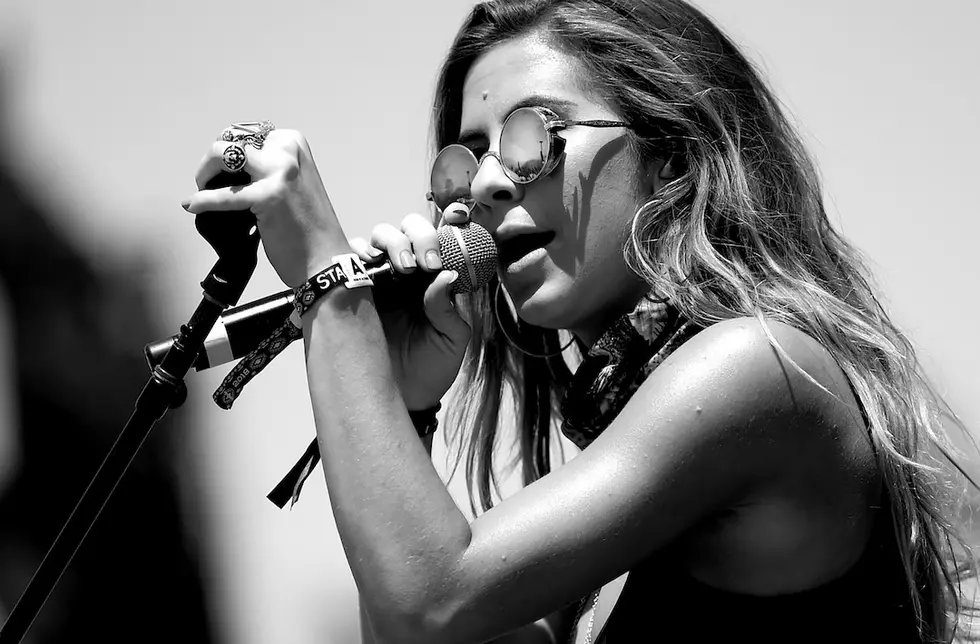 Kassi Ashton Thought About Everyone Behind the Scenes the First Time She Heard Herself on the Radio
Jason Kempin, Getty Images
Country up-and-comer Kassi Ashton got straight to the heart of what makes her uniquely herself when she released "California, Missouri," a song that takes a complex look at the town where she grew up and what it was like living in a small town where she didn't always quite fit in. It is an intensely personal song, which made it all the more meaningful to Ashton the first time she ever heard "California, Missouri" on the radio. Read on to learn more about that day, and why the singer was especially grateful to all the people behind the scenes who made the experience possible.
The first time I ever heard "California, Missouri" on the radio, I was in a truck with my boyfriend. I knew it would be coming on the radio, but I didn't know the exact time. I just, like, I wept, you know? I think as much as anyone would. Or maybe you scream and dance, I don't know, but for me it was crying! Because you dream of this your whole life. That's the first thing you think of when you're little and start wanting to do this: You're like, "I wanna be on the radio."
But also, for me, more than that, was that "California, Missouri" was not an easy song for any radio programmer in general to put their name behind, because it was so polarizing and different, and it didn't sound like anything else. So I was crying for the fact that there were people, the people who played it, who loved me so much and supported me so much that were like, "We're willing to put our power behind this and play it because we believe in her." So that was the biggest thing for me.
Of course, you don't think about that sometimes. You think, "Oh, I'm doing this and working hard." But then you think about the people who are taking a tiny risk in their job to support you, only because they think you're good or they like the song or the story, not because they're actually really benefiting from it. So that was a very big deal. And I cried so much.
I didn't get my phone out to record it. I'm not a phone-in-your-face type of person. Most people would get their phone out and start recording, but I don't do that. Sometimes that's for the best, and sometimes I regret it afterward. But luckily there were a lot of people that recorded the whole thing and sent it to me, so that was great. I get to remember it forever that way.
Sometimes [when I hear it now], I'm like, "I have heard this song so many times, please, no music right now." And sometimes it comes on and I'm like, "Ooh, that feels good." And before my brain registers that it's me, my brain registers that it's good. That's the best.
Who Is Kassi Ashton? 5 Things You Need to Know