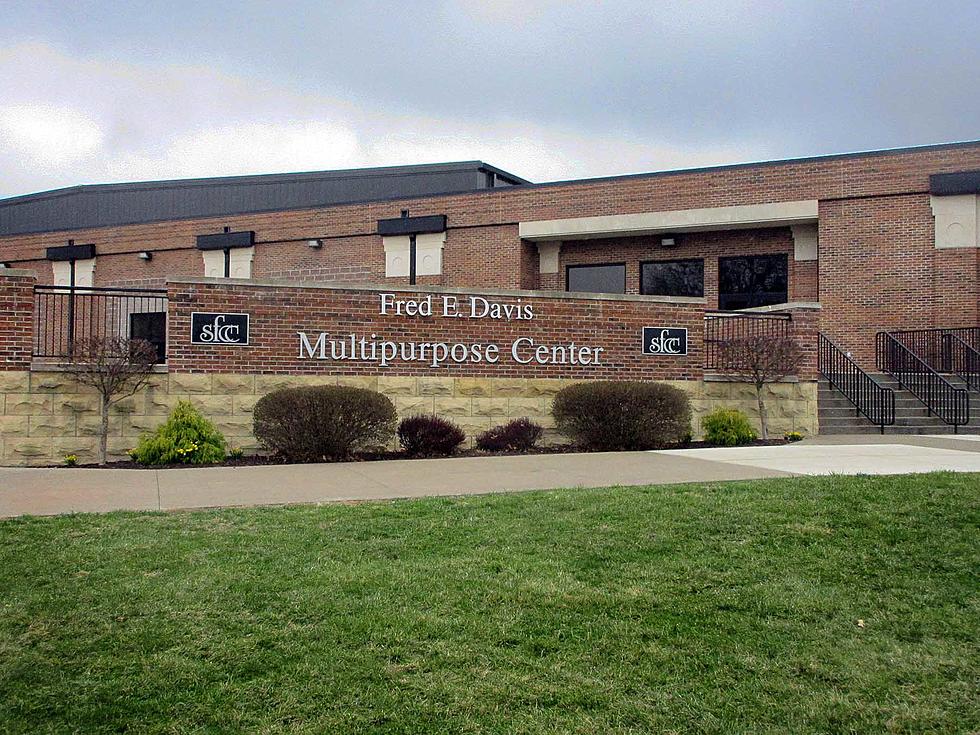 Lady Roadrunners Set To Begin Indoor Track & Field Season
Randy Kirby
The State Fair Community College (SFCC) Lady Roadrunners Track and Field Team have been busy preparing for the start of the upcoming season.
Head Coach Brad Hagedorn and his coaching staff are excited to see their team compete in the team's first season.
"One of the main challenges that we faced, was that we got started so late in the recruiting cycle," said Hagedorn. "We are very grateful for the student-athletes that joined our program for the fall. The numbers aren't as large as what we would like them to be."
Coach Hagedorn believes that practices have gone pretty well for the women's team in preparation for the season.
"A lot of our student-athletes are coming into the program where we work over 40 weeks out of the year," said Hagedorn. "It took a couple months of adjustments to get them used to the routine of having to work out as hard as they did every day. During a typical high school season, they do a little bit of work in the off-season and 10 to 12 weeks of the regular-season and then they're done."
Coach Hagedorn has been impressed with freshman Mariah Mebruer in practice and freshman Alexx Roofener had a great off-season.
"Alexx is working hard in the weight room and getting stronger," said Hagedorn . "That is one of things that she needed to do in the off-season. The weight program is going to do her wonders."
The Lady Roadrunners will get their first opportunity to compete of the indoor season at Northwest Missouri State University on Saturday, Dec. 4. They will return to action after the holiday at the Friends Invitational in Wichita, Kansas on Jan. 8. The Lady Roadrunners will travel to Washburn University on Saturday, Jan. 15.
SFCC will travel to Pittsburg State University on Saturday, Jan. 22. SFCC will travel to the University of Central Missouri on Jan. 28 and 29. SFCC will travel to Northwest Missouri State University once again on Feb. 4 and 5. The NJCAA Division I Indoor Championships will take place on March 4 and 5.
"We are going to find out that the competition at this level is very good," said Hagedorn.
"There will be other junior colleges at those events. It will be a good mix of competition from the junior college level, along with some four-year universities at the Division II level and maybe even some Division I universities."
Coach Hagedorn feels that some of the strongest events for the Lady Roadrunners will be the sprints, along with the hurdles.
Coach Hagedorn sees several keys to success for the Lady Roadrunners this season.
"We want to make sure that we are taking care of business in the classroom," said Hagedorn. "I told our team that we come here to go to school and get to do track and field on the side. Those will be the biggest challenges we face."
Coach Hagedorn has some goals set that he would like to see the Lady Roadrunners accomplish this season.
"We want to establish a culture that we can be proud of," said Hagedorn. "We want to focus and stress academics and accountability. If we are successful on the track, that is just a bonus. We also want to learn to be young adults."
Coach Hagedorn has also assembled a strong staff of Assistant Coaches Jad Mulgrew, Jason Cannon, and Jeff Crouch, along with cross country Assistant Coach Matt Clark.
"I am grateful to these coaches for all the hard work they put into the programs," said Hagedorn.
--David Rohrbach, SFCC Athletics