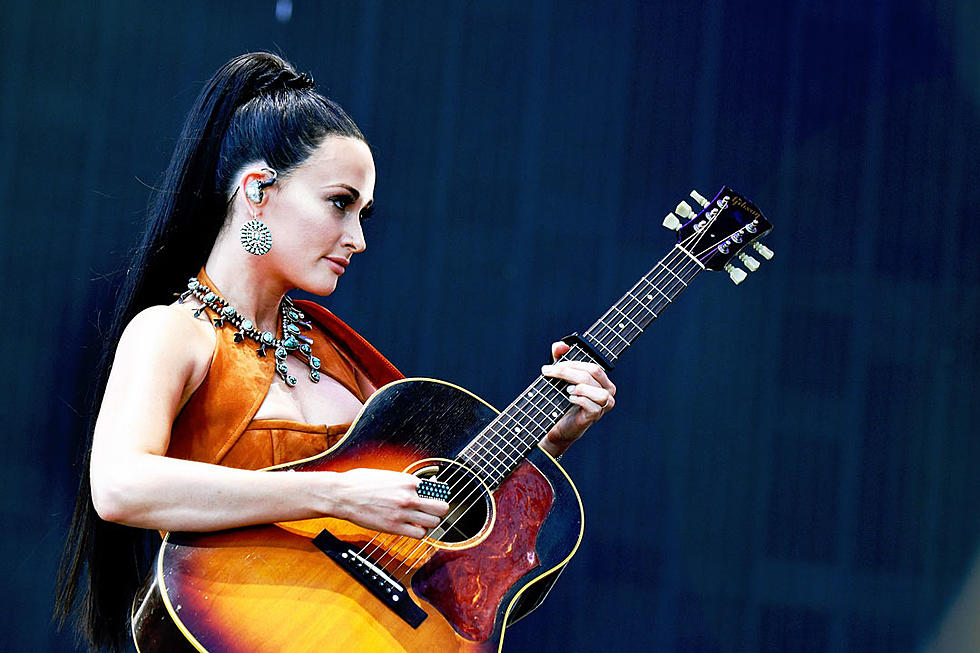 Kacey Musgraves Turned Down a 'Shoey' and We're All Better for It
Emma McIntyre, Getty Images
Luke Bryan may have done it. Brothers Osborne did it with a boot. Kacey Musgraves will not shoey, however. The "Rainbow" singer refused to drink out of a fan's shoe and grew even more animated when pressed to drink out of her bandmate's shoe.
The Australian tradition of drinking alcohol out of a boot or shoe is called a shoey, and it was first introduced to American country audiences en masse last March when both Bryan and Brothers Osborne's John Osborne capitulated to peer pressure at CMC Rocks.
But during a show in Sydney on Sunday night (May 12), Musgraves wanted nothing to do with it. As the crowd and her band chanted "Shoey, shoey!" the Texan flatly stated, "I'm not f----ing drinking out of your shoe."
In fairness, it was a good-natured moment free of pomposity. Common sense ruled the day, even as the crowd member suggested she sip from her band member's shoe, as if familiarity was at issue. She smiled and laughed as she joked that the fan (who we can't see in this video) might have athlete's foot. The condition of her own feet was something of a moot point, as she was wearing open-toed shoes unsuitable for holding wine, whiskey or beer. Perhaps she was planning ahead?
It's possible, as Musgraves alludes to having heard about the Australian shoey tradition. She and the Osborne brothers are sometimes collaborators and friends, so perhaps they gave her fair warning. One could argue that a woman known for making such high art as the Golden Hour album (a ACM, Grammy and CMA winner) should not be reduced to drinking from shoes, but the truth is that nobody should. Alcohol has not been scientifically proven to kill toe fungus, whatever you stepped on earlier in the bathroom or athlete's foot.
The New York Post is one of several outlets that noted that in spite of rapper Post Malone's recent shoey moment, many Australians feel it's a disgusting tradition that's seen its day.
See 17 Country Stars Who've Admitted They Smoked Weed: