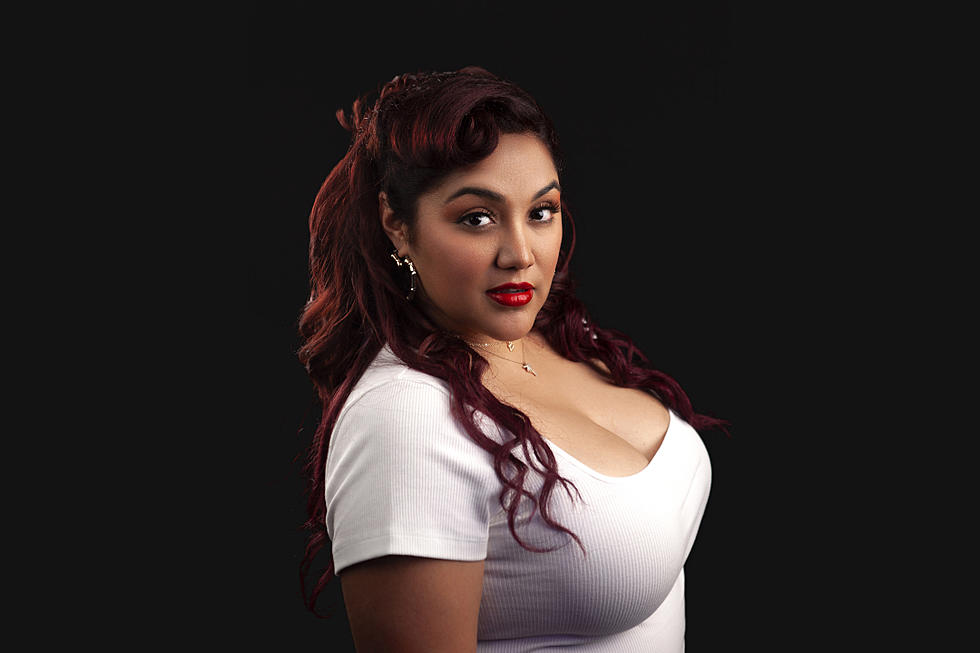 Veronique Medrano Laments 'Running on Empty' In Defiant New Track [EXCLUSIVE PREMIERE]
Javi G
When we call country music an American art form, that includes all of America. Country music has a long history of sharing musical elements with music from South of the border — and Veronique Medrano reminds us of those influences in the bombastic "Running on Empty."
Medrano, a self-described Tex-Mex country artist, hails from Brownsville, Texas. Her new song is defiant and raucous, examining what it takes to pick yourself up when you no longer have gas in the tank. The track is brassy and a toe-tapper, reveling in horns and a deeply-felt bass groove while also incorporating the glossiness of nineties country and a little bit of rockabilly sass thrown in.
"I wrote 'Running on Empty' while...running empty on gas. No joke," she insists. "The forward frenetic drive in this song comes from the sound of the engine of my car, angrily sputtering forward while I was in back-to-back five o'clock traffic."
That steaming frustration reaches catharsis in the song.
"This song expresses the sentiment of running, of moving forward even when I feel like I've lost it all. I'm still moving forward to that great unknown. Also, for those who are wondering how that whole not having gas story ended -- I got to the gas station and finished the song."
Listen to "Running on Empty," which is exclusively premiering at The Boot today, below.
Medrano has appeared and been featured on Latino USA, Univision, Telemundo, Remezcla, Latina Magazine, Texas Monthly, Texas Standard and more for her unique path to stardom that focuses on bilingual music. Medrano was also spotlighted by the Grammys as one of the 5 Latin Artists Reimagining Country Music, as well as the Nashville Scene's 12 Country Musicians to Watch. Medrano is a student of Tejano music and is excited to bring it to the masses.
You can learn more about Veronique Medrano and her music by visiting her official website and following her via Instagram, Facebook and Twitter.
Record Store Day 2023: Must-Buy Releases for Country + Americana Fans
Take a look at our top picks for your 2023 Record Store Day shopping list.