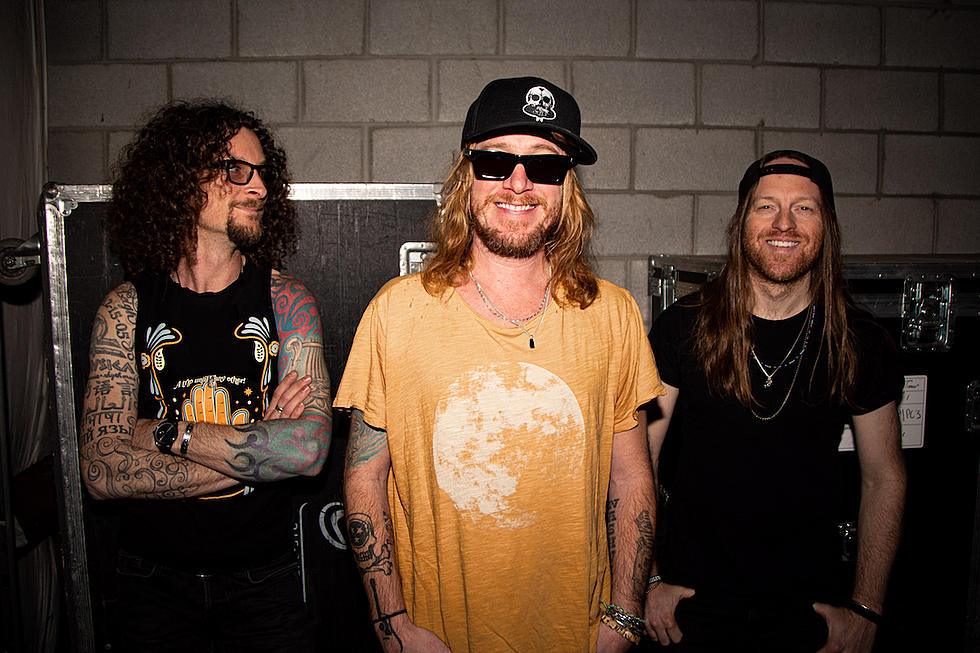 The Cadillac Three's Jaren Johnston Looks Back on Life With His Dad In Moving 'This Town Is a Ghost' Video [PREMIERE]
Luke Hutcherson
The Cadillac Three's latest song "This Town Is a Ghost" serves as a moving remembrance of frontman Jaren Johnston's father, Jerry Ray Johnston, who passed away in 2022 at the age of 65. The track is a heartfelt and relatable reflection on the loss of a loved one, and how their memory lingers on, even in the most unexpected moments.
Jerry Ray worked within the country music industry for over 40 years, moving to Nashville from his home state of Louisiana in pursuit of his dreams. He became a member of the country group Bandana, who charted multiple Top 20 hits in the mid-to-late 1980s. Later, he became a staff drummer for the Grand Ole Opry, where he performed alongside some of the genre's biggest names.
The swelling grief of losing Jaren's talented and loving father served as both a creative catalyst and his vehicle for healing. With lyrics like, "Oh, I could pick up the phone and call / But I can't hear you laugh / And I can punch through every damn wall / But that won't bring you back, no," Johnston vocalizes the complicated mixture of emotions that emerge while mourning.
When it came time to bring a visual element to the song, Johnston was faced with another difficult but important chapter in the grieving process.
"As we pulled into probably the most eerie venue in America, I steadied my hand with a cup of coffee on the bus, knowing it would be a long day," Johnston tells The Boot, recalling the emotionally charged video shoot.
"The 'This Town Is a Ghost" video shoot was me in a haunted pool all day, surrounded by pictures of my father and my life as a kid, while singing the song over and over again," he explains. "As hard as some of the day was, I found it almost therapeutic, in a way. I was able to get out emotions I hadn't released yet. Luke Hutcherson did a great job capturing how I felt that day. We are really proud of how it came out."
The result is a simple yet powerful tribute to Jerry Ray, highlighting memories and moments from a life well lived.
Watch the video for "This Town Is a Ghost," which is premiering exclusively at The Boot today (May 24), below:
The Cadillac Three are currently out on the road as a part of The Bandana Tour, which was named as a tribute to Jerry Ray. The trek includes a lengthy stretch of headlining shows across the U.S. as well as support dates for Dierks Bentley, Kip Moore and Koe Wetzel.
You can find a complete list of the trio's upcoming tour dates at the Cadillac Three's official website.
10 Essential Merle Haggard Lyrics
Take a look at 10 of the most impactful and influential
Merle Haggard
lyrics from throughout his monumental country music career.