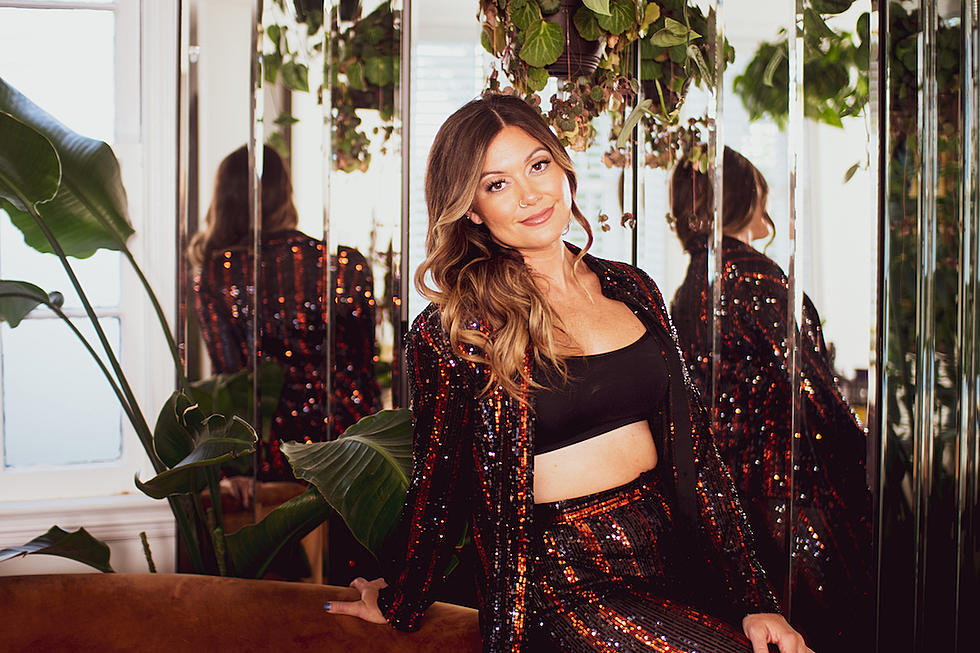 Jessie Wilson and Sam Banks Test the Waters With Flirty New Track 'How 'Bout We Find Out' [PREMIERE]
Brooke Stevens
Alabama native Jessie Wilson's show-stopping vocals and thoughtful lyricism have been winning over listeners with a recent stream of stellar cuts from her upcoming debut EP. Today, the rising talent is giving The Boot an exclusive first listen to a tune that taps into the magic and mystery of a slow-burning attraction ready to spark.
Set for release tomorrow (March 3), "How 'Bout We Find Out" is a fun, steamy and slow-grooving duet between Wilson and fellow Nashville-based talent Sam Banks. Backed by rolling electric guitar riffs, the pair's voices blend seamlessly, elevating the track's romantic, honky tonk-ready feel.
"'How 'Bout We Find Out' was written with two of my favorite writers in Nashville, Stone Aielli and Davis Corley," Wilson tells The Boot. "The songwriting captures the flirtatiousness of two people who have been good friends for a while."
Rather than just writing a by-the-book love song, the trio painted a small-town landscape in their minds, creating context and a realistic backdrop for their star-crossed characters.
"If you're from a small town like the three of us are, then you know just how much folks like to think they know everything about, well, everything and everybody — and everyone around these two notice the connection, which then puts the idea in their own minds, too. Stone had the hook idea and elaborated on a phrase all three of us had used conversationally before — 'how 'bout we find out' — which is just saying, 'Let's give this thing a go and see if it could be something.' We put a flirty relationship spin on it."
"It's a special song for me, as the title track to my debut EP, and it's sure to get you on your feet and put a smile on your face," Wilson notes. "I was so honored to feature Sam Banks on this song — his smooth and traditional country twang was the icing on the cake for me for this song."
Listen below:
"How 'Bout We Find Out" is the title track from Wilson's upcoming EP, due out on March 24. Produced by David Dorn, the project was recorded at Farmland Studios in Nashville and showcases Wilson's ability to tap into relatable yet complex human emotions.
From the life-altering pain of loss in "Never Even Got to Say Goodbye" to the unique and fierce bond between mother and daughter spotlighted in "That's What Mommas Are For," or finding your strength while closing one of life's many chapters in "Leaving's All That's Left to Do," the burgeoning country talent's EP offers up a clever blend of fun anthems and thoughtful, heartfelt reflections.
You can learn more about Jessie Wilson by visiting her official website and following her on Facebook, Instagram and TikTok.
10 Essential Kelsea Ballerini Songs
From "Peter Pan" to "Heartfirst," take a look at some of
Kelsea Ballerini
's best songs, so far.