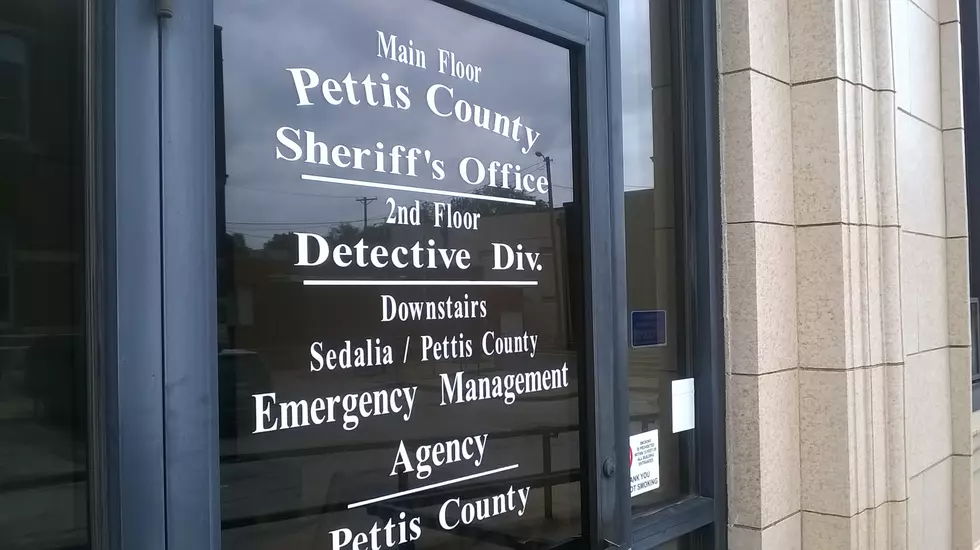 Pettis County Sheriff's Reports for July 14, 2023
Kurt Parsons
This article is compiled from reports issued by the Pettis County Sheriff's Office.
---
Wednesday morning, Pettis County Deputies conducted a traffic stop in the area of US 50 HWY and Buckley Road on a vehicle that was speeding and driving erratically. After investigation, the driver of the vehicle was under arrest. James D. Larrabee, 35, of Louisburg, was transported to the BRHC to have a blood draw. During inventory prior to tow, methamphetamine and drug paraphernalia were located in Larrabee's vehicle. Larrabee was transported to the Pettis County Jail to be placed on a 24 hour hold pending charges of Possession of a Controlled Substance, Possession of Drug Paraphernalia, and Driving While Intoxicated.
---
---
Deputies responded to the lobby of the Pettis County Sheriff's Office to speak with a male subject in the lobby last Friday afternoon. The male subject was identified as Rafael Esquivel-Martinez, 27, of Sedalia. Esquivel-Martinez stated Deputies were at his residence earlier in the day looking for him. Esquivel-Martinez had an active Pettis County Failure to Appear warrant on original charges of Driving While Revoked. Esquivel-Martinez was arrested and transported to the Pettis County Jail pending a cash only bond of $250.00.
---
Last Saturday morning, Deputies conducted a vehicle stop in the 1800 block of South Grand Avenue. Cary Ingram, 48, of Sedalia, was given a summons for Driving While Suspended and released to a valid driver.
---
LOOK: The most popular dog names of 2022 in every state
Hey dog lovers, check out this awesome list of the most popular dog names in 2022 for every state, and get ready for some serious cuteness overload.