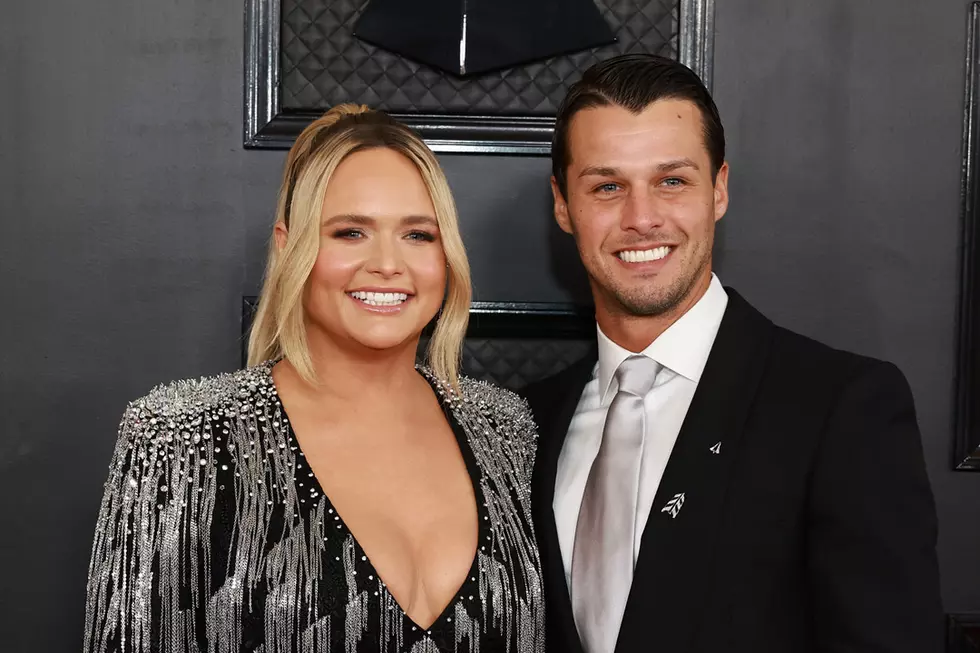 Miranda Lambert Reps Country Style on the 2023 Grammys Red Carpet [Pictures]
Matt Winkelmeyer, Getty Images
Miranda Lambert let her fringe run wild on the red carpet at the 2023 Grammy Awards.
The "Strange" singer smiled alongside husband Brendan McLoughlin on Sunday night (Feb. 5). Tiffany Gifford styled her silver-on-black ensemble. The gown stretched to the floor, and Lambert held a black and silver clutch. It was a simple look with very little jewelry — a few rings are all we could spot.
As for McLoughlin, he matched his wife's gown, but with a silver tie on a traditional white dress shirt, beneath a black suit. Both looked great on the Grammys red carpet, but also one night prior during a pre-Grammy gala in Los Angeles.
Lambert has been a frequent participant at the Grammy Awards, having had multiple nominations in many of he last 10 years. She and McLoughlin married in 2019 and recently shared pictures from their 4th wedding anniversary.
She'll resume her Velvet Rodeo residency in Las Vegas in March.
Remember: The best way to watch the 2023 Grammy Awards is on CBS, with Taste of Country on your phone. 
Pictures: Miranda Lambert + Brendan McLoughlin Walk the 2023 Grammys Red Carpet
Also included: two photos of Lambert and Mcloughlin from Saturday night's (Feb. 4) pre-Grammy gala.
PICTURES: See Country Stars Walk the 2023 Grammy Awards Red Carpet
Carly Pearce, Brothers Osborne and more country stars walked the red carpet ahead of music's big night on Sunday (Feb. 5.)