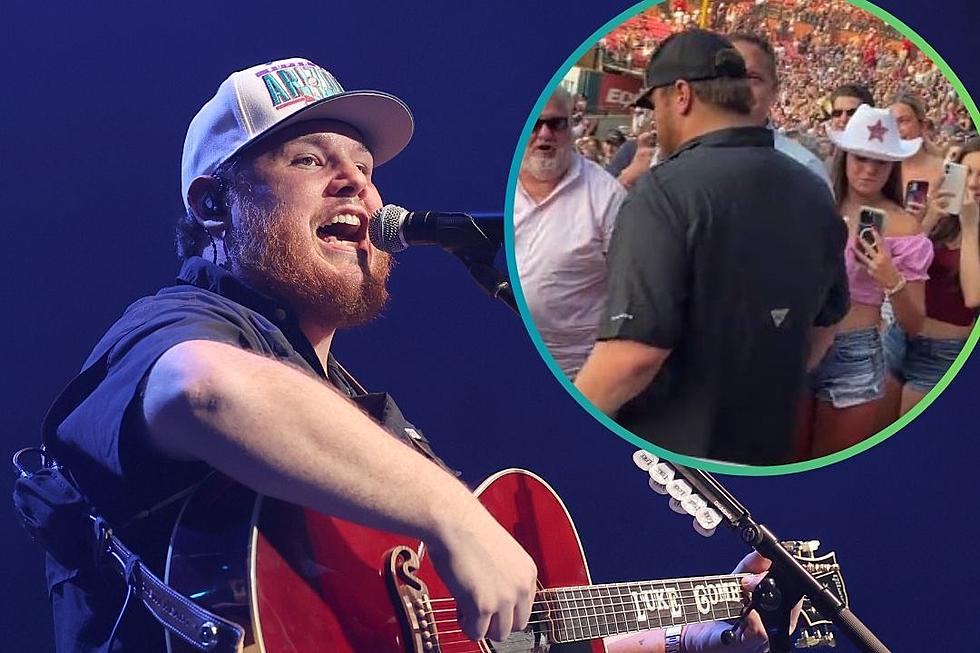 Luke Combs Fans Duped by Uncanny Lookalike [Watch]
Twitter / Mike Coppola, Getty Images
If someone wanted to look like Luke Combs, it wouldn't be too difficult, right? Jeans, a ball cap, fishing shirt ... throw on some boots and a beard and — poof — we've got a Luke Combs doppleganger.
A man dressed to fool fans caused a stir recently while walking to his seat at one of Combs' concerts. Donning an outfit alarmingly similar to what the country star might wear — and with a similar build and facial hair — he drew a lot of attention.
The moment was caught on video and posted to social media. As he makes his way down the aisle, fans whip out their phones to film him, while others stand and stare. Even Combs himself commented on the resemblance!
"Fooled me!" the real Combs writes on social media with a crying laughing emoji.
Imagine the look on those same fans' faces when this faux Combs just sat down in his section, waiting for the show to start — how quickly those videos must have been deleted when the real Combs took the stage and his double was still in the audience!
It makes for a good story, though, and even better video.
Although the man is not the "Love You Anyway" singer, he's a pretty good lookalike. He could easily serve as a body-double for Combs should he ever need one for a music video.
The real Luke Combs is currently across the globe on his World Tour. He has a few dates scheduled in Australia before he returns home for a month-long break. His second son is due to arrive during this pause, but there's always the chance Baby Combs No. 2 could arrive early. If he does, the singer is not planning on canceling his shows and will finish out his Australian commitment before hopping on a plane.
Top 20 Luke Combs Songs That Prove 'Em All Wrong
Check out Luke Combs' best songs, and the songs that changed his life when so many thought he wasn't good enough to be a country star.