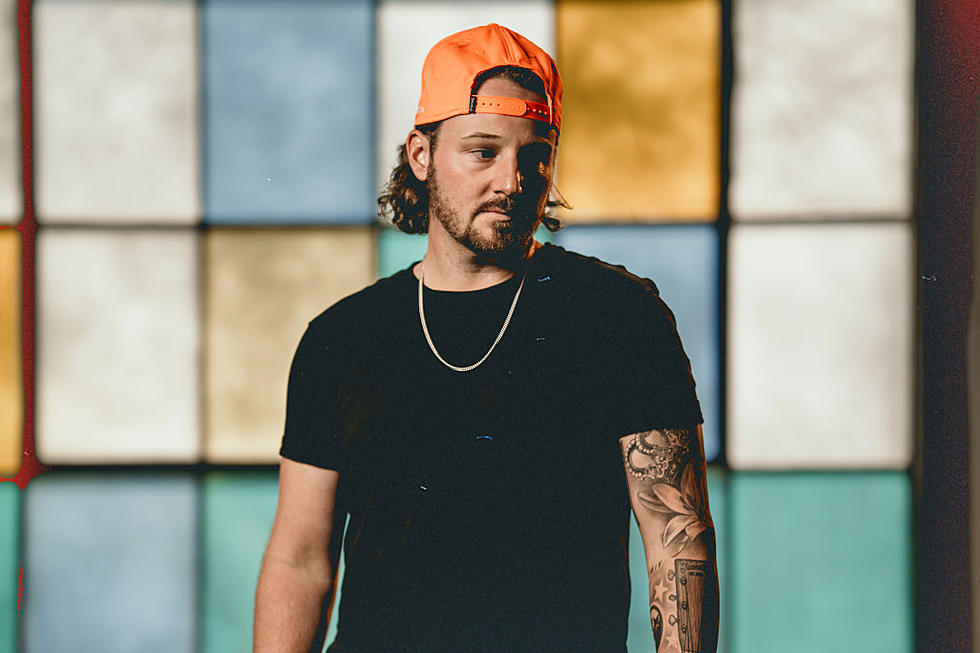 Josh Mirenda Talked His Wife Into the Kissing Scene in New 'Wind Up' Video: 'We Had a Little Bit to Drink' [Exclusive Premiere]
Josh Russell
Multi-platinum singer-songwriter Josh Mirenda knew immediately that he wanted to have his wife, Kayla, star in the music video for his new single, "Wind Up."
There was just one problem.
"She doesn't like attention at all," explains Mirenda during a recent interview with Taste of Country. "I had to definitely talk the wife into it. She is not one for the spotlight."
So, Mirenda did what any husband would do in his situation.
"I actually didn't tell her she was going to be in the video until a day or two before the video shoot," he says with a laugh of the scheme that did get his wife of almost eight years into the final cut of the video. "I'm not going to lie. It was a trap. She had no choice."
Certainly, Mirenda did his best to keep everyone comfortable during the video shoot, including his somewhat hesitant wife.
"We got to shoot the video at my parents' mechanic shop, which is in Hendersonville, Tenn., that they're actually selling," Mirenda says of the clip premiering exclusively on Taste of Country.  "My dad was in the video, and my whole family came out to the shoot and stuff."
Just like the lyrical backbone of the song, Mirenda wanted the video shoot to remain as unscripted as possible.
"The song and the video just have this feeling where you just want to take off and see where we wind up sort of thing," says Mirenda of the song he wrote alongside Tyler Spragg and William Bradford Weatherly Jr. in 2019. "It's just being spontaneous and seeing where that leads and taking a chance on stuff. You come up with a lot of good memories if you just let go of the reins a little bit."
The casual feel of the music video seems to follow perfectly within the relationship that Mirenda and his wife have always had since meeting at Belmont University.
"It was all pretty easy," concludes Mirenda, who has snagged songwriting credits on a swath of country music hits including Jason Aldean's "Girl Like You" and Dierks Bentley's "Somewhere on a Beach,".
There was just one part of the video shoot that was a bit nerve-racking.
"I definitely had to talk her into the kissing scene," Mirenda remembers. "We had a little bit to drink before that. We had to loosen up a little bit. That was actual booze in the cups of the party scene, that's for sure."
25 Best Country Wedding Anniversary Songs
A great anniversary song celebrates a love that lasts. These 25 country songs find 25 unique ways to do just that. Couples newly married and lovers whose wedding was decades ago will find several songs to slow dance to. Tap any link to hear one of the
best country wedding anniversary songs
of all time.