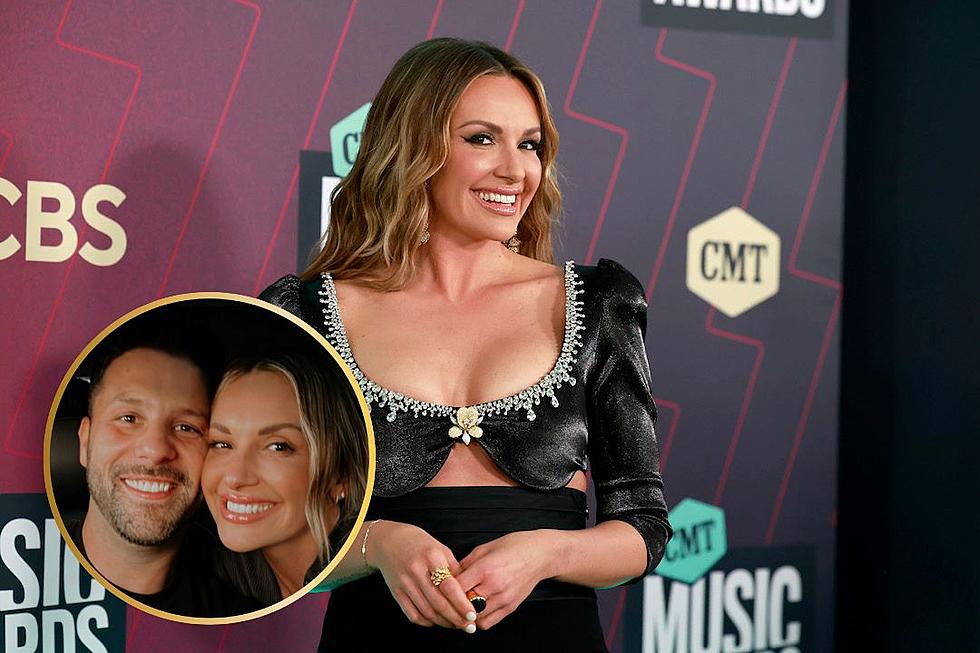 Carly Pearce + Her Drummer Look VERY Cute Together [Photo]
Emma McIntyre, Getty Images/Instagram
Could new love be in the air? Some Carly Pearce fans sure think so, after seeing a couple of cuddly photos of the singer and her drummer, B.C. Taylor.
Pearce has always been close with the guys in her backing band. On her social media feed, fans frequently see snapshots and clip of Pearce and the gang hanging out and having fun together, both onstage and off.
At one point, the singer even challenged the musicians to sing the lyrics of her hit "What He Didn't Do" from memory, and for the most part, it was a hilarious failure -- despite the fact that they're onstage with her every night when she's singing the song to her fans.
But in recent days, some fans have gotten suspicious that there might be a little more than friendship between Pearce and Taylor. On Sunday (July 23), Pearce posted a round-up of shots from her latest show-related travels, including a photo of herself and Taylor looking a little bit romantic, his hand on her knee.
In her Instagram stories, the singer dropped a shot that was even more telling. Pearce shared a car selfie with Taylor, both of them smiling with their faces pressed together as she wraps her hand around his arm. The singer added an emoji with heart-shaped eyes to the snapshot.
The buzz about a potential new romance comes almost two months after Pearce confirmed she and her boyfriend of two years, Riley King, had broken up. "We just simply were not right for each other, and that was the bottom line," she explained at the time.
"For the most part, it was great," Pearce went on to say. "People date to see if they're gonna go the distance, and we weren't."
Her relationship with King -- a real estate relationship, was the singer's first public relationship since her divorce from fellow country artist Michael Ray in 2020. The very public divorce inspired much of Pearce's landmark 29: Written in Stone album.
16 Shocking Country Celebrity Breakups
Country Music's 50 Best Breakup Songs
When your heart is hurting, country music has the right song for you. Check out the best country breakup songs of all time, from Kenny Chesney, Randy Travis, Dolly Parton, Keith Urban and more.