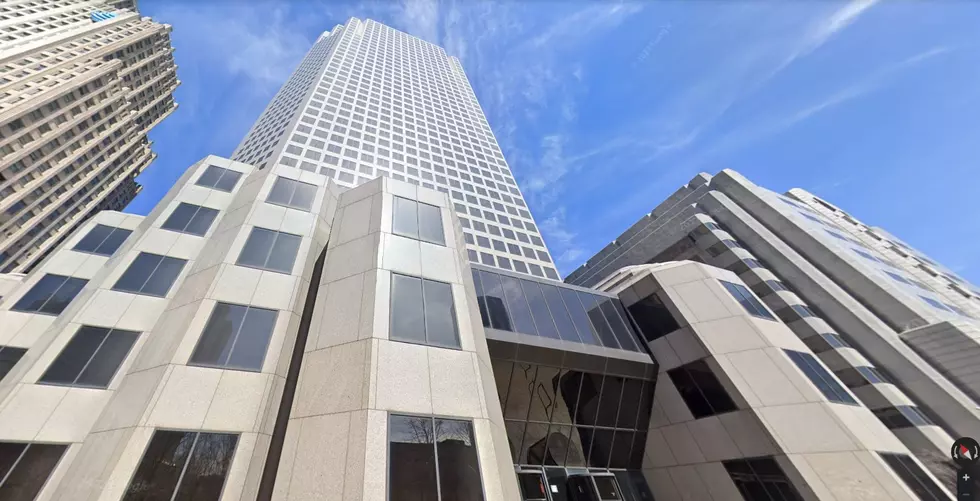 Iconic St. Louis Skyscraper Could Become An Amenity Rich Vertical City
Google
In 1986 Southwestern Bell moved its headquarters into a brand-new 44-story office building at 909 Chestnut Street in St. Louis. Southwestern Bell would eventually buy AT&T, assume their name, and work out of the building until moving across the street in 2017, according to KSDK television.  The building has been empty since then, however redevelopers want to turn the office building into an "All inside amenity-rich vertical city.
Located in the heart of downtown St. Louis, I like the idea of an amenity-rich vertical city, as the pitch from Colliers says as they try to lure businesses to relocate their offices there. Yet, office space isn't really what the building will all be about.
KSDK says, Advantes Group, wants to redevelop the iconic building into The Beacon on Chestnut. A project that would turn the building into a mixed-use development including 300 hotel rooms, 306 apartments, 37,000 square feet of retail, and 300,000 square feet of retail.
I rather like the idea of a city within a city. A skyscraper where I could live, work, and maybe on those bitterly cold or snowy days not even leave the building. In my fantasy, I'd work at St. Louis radio station located in some of the office space at The Beacon on Chestnut, and I'd live there too. In a swanky apartment. The Arch and riverfront are down the street. Great restaurants are a short walk away. Nice views outside my window. Heck, I wouldn't even need a car.
Of course, that assumes I get my fantasy radio job in St. Louis and it pays me well enough that I could live there. Then, I woke up. Yeah, it's the 21st century and radio doesn't pay that well anymore. Although, they might sucker a radio station into moving there.
More likely I'd make enough to live in some non-descript apartment building in the suburbs, deal with the hassle of driving into St. Louis, and if I'm lucky -- get to work out of a studio with a view of something. At least though, there would be the joy of working in a cool downtown building with some great amenities.
Those amenities include, according to KSDK, a rooftop pool, and a garden amenity above a restaurant on the 43rd floor. The building would also contain a spa, fitness center, business center, co-working areas, a dog run, controlled building access, on-site and remote parking, a dry cleaner, and a dog walking and grooming service.
Sounds like it could be a cool place to live and work if it materializes.
Check Out This Swanky Penthouse Loft In St. Louis
We've looked at many swanky mansions around Missouri, but what about a place for the couple that wants to be in the middle of it all? City living, city views, a home for entertaining, rest, and relaxation above the hustle and bustle of St. Louis. Check out this penthouse loft at Ventana Lofts in downtown St. Louis. It's currently being offered by
Greggory Sharp and Suzanne R. Hunn of HSG Realty on Zillow
.
This Custom Built Round Steel Home Near St. Louis Is For Sale
Check out this one-owner unique custom-built round steel home for sale near St. Louis. This well-hidden home in Saint Peters is near Lambert International Airport and has living space to suit large families. There are plenty of bedrooms, home office space, an open floor plan, a great center staircase, and a beautiful huge lawn. The home is being offered by Jennifer L. Bell of Keller Williams Realty West for $1,200,000. Check out the listing on
Zillow
.