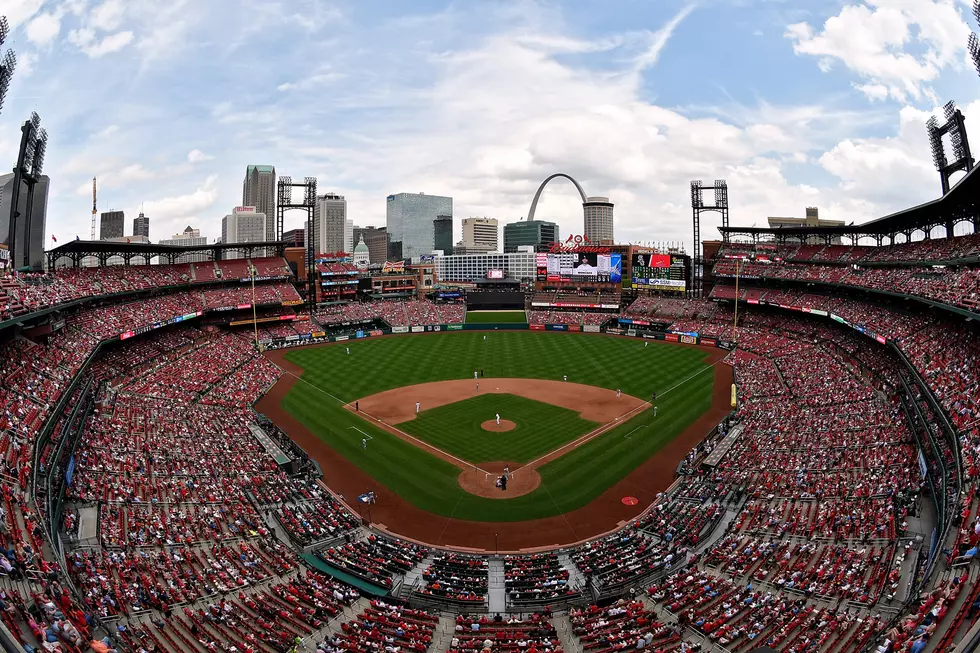 I-70 Series Gets Underway With Exhibition Game
Jeff Curry / Getty Images
The St. Louis Cardinals announced today that they'll be hosting an exhibition game against their cross state rivals, the Kansas City Royals, on Wednesday July 22 at Busch Stadium.
That will be the first meeting between the two clubs of the season. During the sixty game 2020 season the Cardinals and Royals will play each other six more times. August 24 - August 26 at Busch Stadium. And then September 21 - September 23 at Kauffman Stadium in Kansas City.
According to Wikipedia since the Cardinals and Royals started playing each other during the regular season in inter-league play in 1997 the Cardinals lead the series  62-42. When you include post season meetings between the teams the Cards lead 65-46. That said, The Royals beat the Cardinals in the 1985 World Series.
The Cardinals - Royals exhibition game on July 22 will be televised by Fox Sports Midwest and Fox Sports Kansas City. The Kansas City Royals also announced exhibition games on Monday July 20 and Tuesday July 21 against the Houston Astros at Kauffman Stadium. These games will also be televised by Fox Sports Kansas City.
The Cardinals have not held an exhibition game at Busch Stadium since they played the Seattle Mariners in two games at Busch on April 24 - April 25 1995.