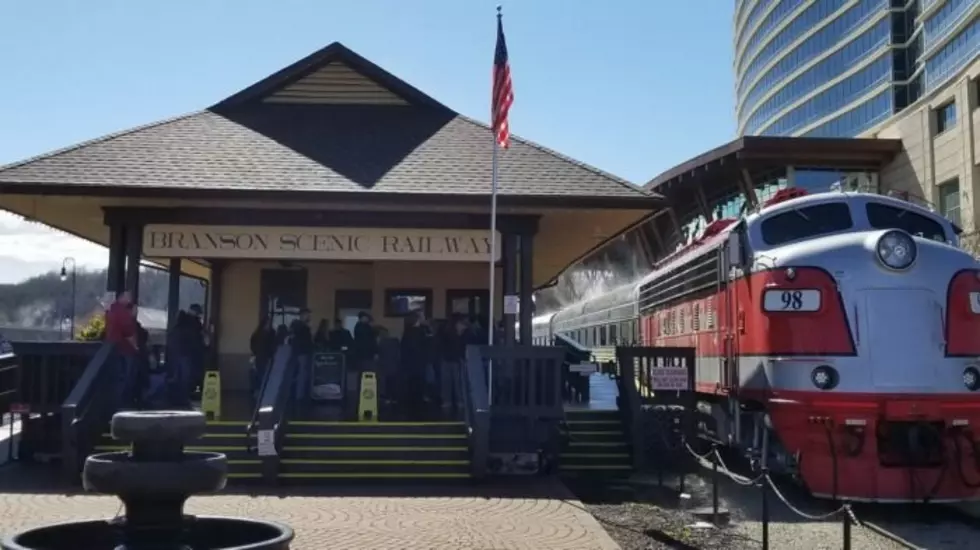 How About A Scenic Dinner Train Ride Through Missouri? Looks Like Fun
Branson Scenic Railway - Facebook Page
Since gas prices have been higher than they ever have been, perhaps you are considering other forms of transportation.  Do any of you have a little Sheldon Cooper in you? By that, I am asking if you love trains?  If you ever visit Branson, you can get a scenic view of Missouri and enjoy some great food too. There is an option for you to experience the Branson Scenic Railway.
You will be able to sit back and relax and will get some views of Missouri's amazing scenery.  You will be able to eat too.  Or you can forgo the meal and grab a seat on a different train.  If you do go for the dinner option, you will be greeted by a maitre'd! Saturdays through October this is available to you.
In April of this year, those that work to make the train's run as smooth as they can, and run well were putting on a new wheelset.  We often forget about those who do the heavy lifting.  They are the true unsung heroes.
If you do choose to go the dinner route, it is a 4-course meal.  Appetizer, salad, entree and dessert.  If you are interested in booking a trip, you can go to their website HERE. These desserts look tasty don't they?
For the record, they have served prime rib, rotisserie chicken, baked white fish and if you have dietary requirements, they will make accommodations for you.
The dinner train leaves at 5pm each time, it is a 40 miles trip through the Ozarks.  It is scenic and you will want to see some views with your eyes and perhaps use your smart phone for a few pictures.
A history of the area as well as the building of the White River Railway and a description of each piece of equipment are given. That is what you can expect on this two hour ride.
Call 800-287-2462 for more information and for reservations.
By the way, a few years ago, they did a Polar Express version of this ride.  If they do anything like this again in the future, it might be a once in a lifetime experience that you and your family will enjoy.
This dinner train ride looks like and sounds like a bucket list item to do.  Hope you get to try it someday.
Click HERE for their website and to get more info.  All abord the Branson Train.
The 100 Best Places to Live in the Midwest