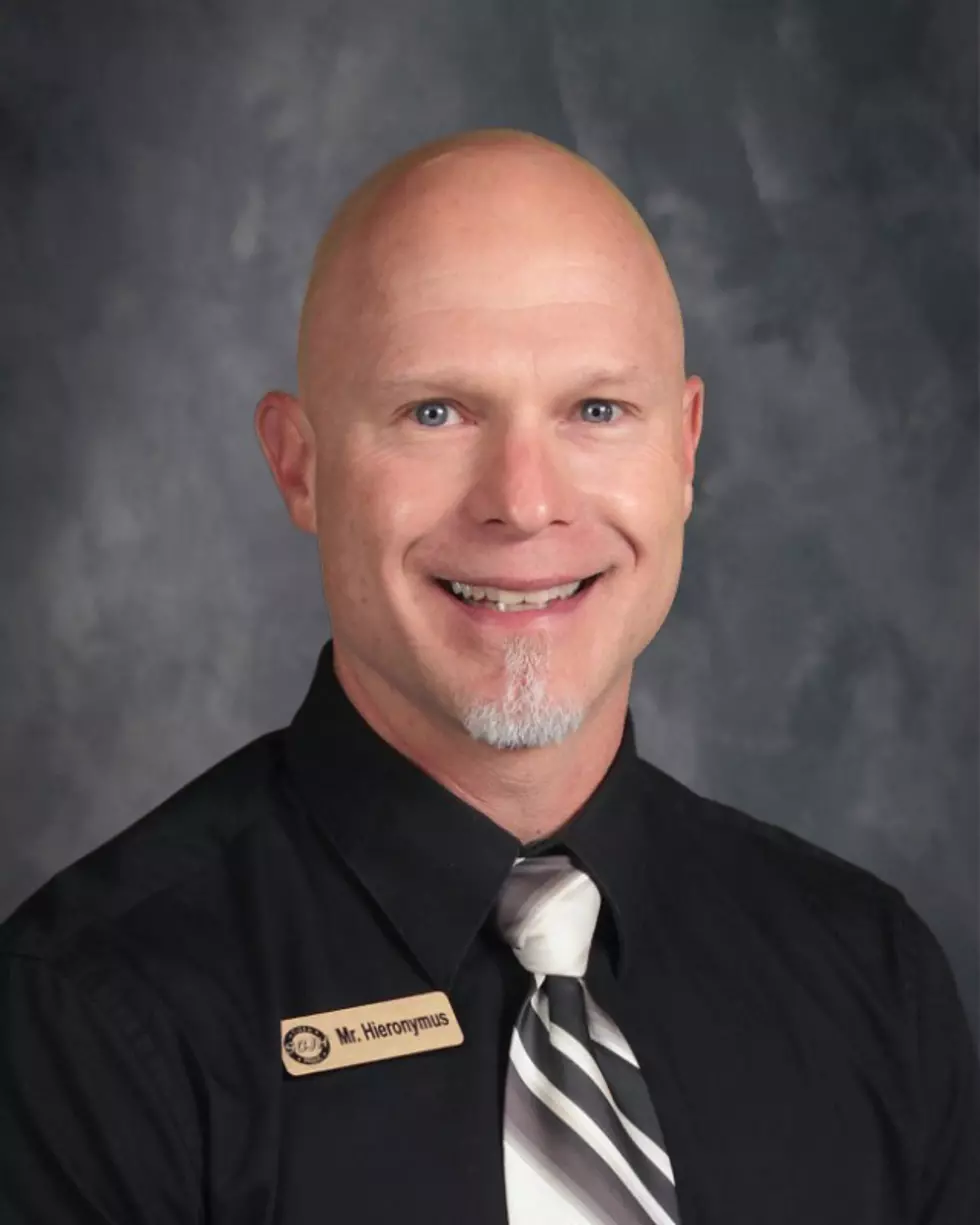 Hieronymus Named Principal at SMS
http://www.inter-state.com/imageuse
Brett Hieronymus, currently principal at Heber Hunt Elementary School, will become principal of Sedalia Middle School at the end of the current academic year.
The move was approved by the Sedalia School District 200 Board of Education on Monday night.
Hieronymus holds a bachelor's degree in education (1998) from Central Missouri State University, now the University of Central Missouri, in Warrensburg, as well as master's and specialist's degrees in educational leadership (2009, 2011) from William Woods University in Fulton.
He started his career as a social studies teacher at Smith-Cotton High School from 1999 to 2001 before moving on to the same role at Knob Noster High School. In 2006 he became principal of Northwest High School in Hughesville, then took on an assistant principal role at Knob Noster High from 2008-2011.
Hieronymus was principal of Knob Noster Middle School from 2011 to 2013; he left to help lead a youth sports venture in Arizona. He returned to Sedalia in 2014 as assistant principal at Smith-Cotton Junior High, then was named principal at Heber Hunt in 2017.
Superintendent Steve Triplett said experience and the ability to connect with students were key factors in selecting Hieronymus to lead the middle school.
"Mr. Hieronymus has been an effective leader at the high school, junior high and elementary levels, so we have great confidence in him providing a positive learning environment at the middle school," Triplett said.
Hieronymus is grateful for his time at Heber Hunt and is looking forward to this new opportunity.
"The district is experiencing some exciting changes and growth with the construction of the Loftus Early Childhood Center," he said. "Sedalia Middle School is a special and unique place. Since SMS is focused on fifth grade, it is imperative to build relationships early and grow those connections to positively impact our students academically, socially and emotionally in the time we have them."