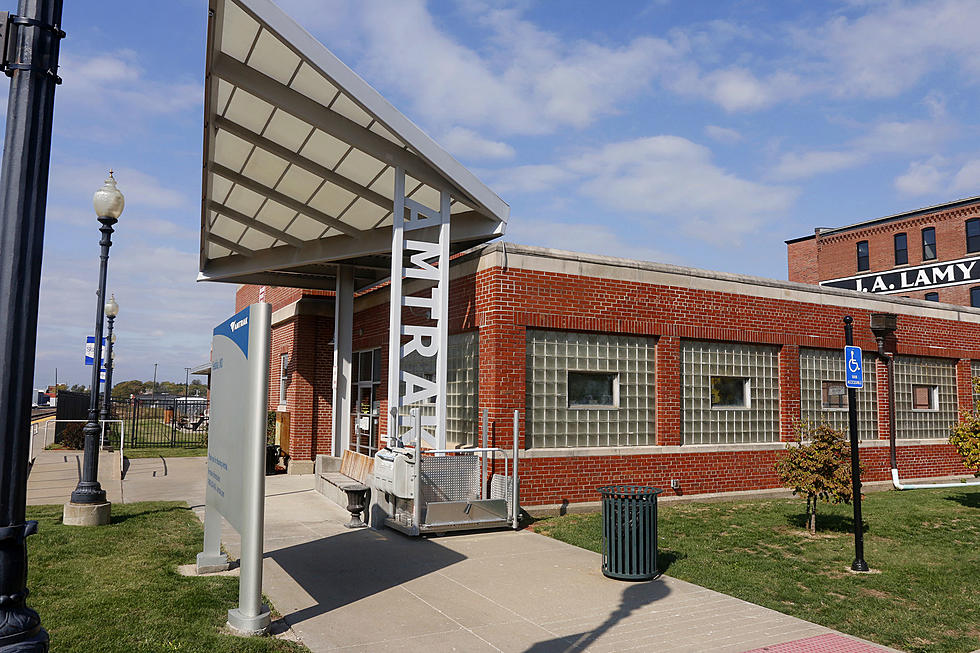 Greyhound Bus Stop Agreement Voted Down by Sedalia Council
Randy Kirby
Discussion about a proposed ordinance to establish a bus stop at the Amtrak station in Sedalia led to overwhelming opposition to the idea.
An ordinance authorizing a service agreement with Greyhound Lines, Inc., (a Delaware Corporation) to use the Amtrak Depot, Pacific and Osage, as a designated bus stop was on the agenda Monday night under Finance and Administration.
According to agenda notes, City staff has been working with Greyhound to establish an agreement, and recommended passage of the ordinance.
However, during a discussion by Council, the issue of crime at the depot was brought up by Second Ward Councilman Andrew Dawson, who was vehemently opposed to the concept of a bus stop at the Amtrak.
Dawson listed some ongoing problems at the depot, including vandalism to the bathrooms, lobby benches and even threats of violence towards staff who work there.
"This will only exacerbate those problems," Dawson stated. "It's not the direction that I think we should be headed."
A question from Third Ward Councilman Bob Cross about heating in the building prompted a response from Community Development Director John Simmons.
"The lobby to the Amtrak Depot is only open one hour before the train and closes pretty soon after the crowd has dispersed and gotten off the train. So it's not open 24/7. Staff tries to go over there and close it following the train arrival in the morning, and opens up again before the train arrival in the evening. The maintenance staff closes the depot every night. We have had instances where we haven't been able to get over there … and we had vandalism, problems with vagrancy at the site," Simmons said in response.
"But the building is heated and air-conditioned throughout the year," Simmons said.
It was noted that Greyhound sometimes contracts with Amtrak to bus passengers when the train service is down.
First Ward Councilman Jeff Leeman suggested tabling voting on the ordinance.
A voice vote confirmed that two Councilmen Bloess and Leeman were in favor of postponing the vote, while the rest (Oldham, Dawson, Boggess, Richardson and Foster) voted no.
Further discussion revealed that Greyhound was already using the Amtrak Depot for a bus stop without the City's express permission. However, a quick Google search reveals that Sedalia is not officially one of Greyhound's stops in Missouri.
Amtrak Depot
LOOK: 50 famous memes and what they mean
With the infinite number of memes scattered across the internet, it's hard to keep track. Just when you've grasped the meaning of one hilarious meme, it has already become old news and replaced by something equally as enigmatic. Online forums like Tumblr, Twitter, 4chan, and Reddit are responsible for a majority of meme infections, and with the constant posting and sharing, finding the source of an original meme is easier said than done. Stacker hunted through internet resources, pop culture publications, and databases like
Know Your Meme
to find 50 different memes and what they mean. While the almost self-replicating nature of these vague symbols can get exhausting, memes in their essence can also bring people closer together—as long as they have internet access.