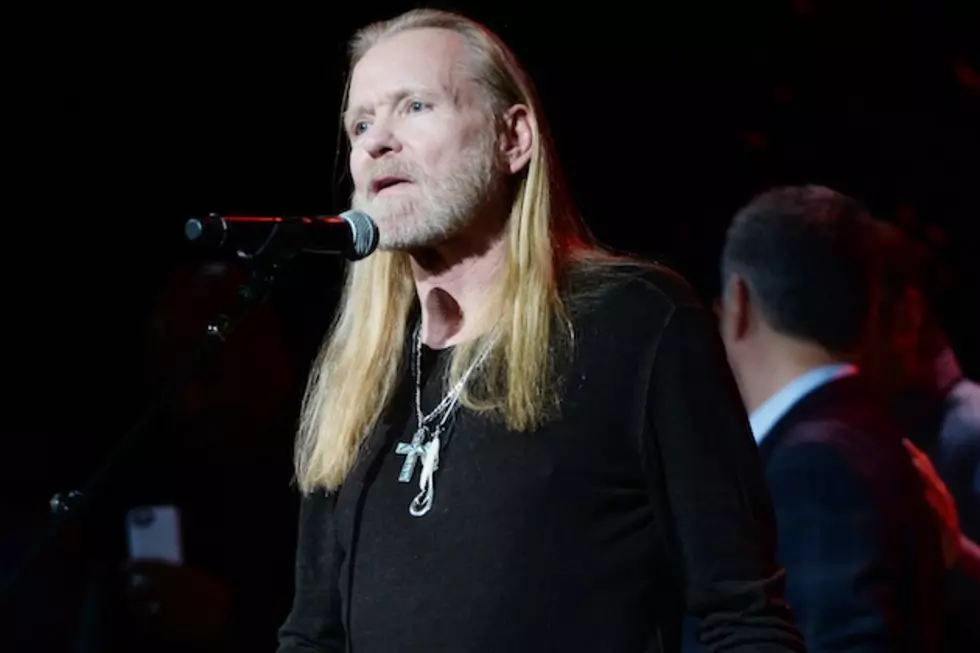 Crew Member Killed on Set of Gregg Allman Biopic, 'Midnight Rider'
Andrew H. Walker, Getty Images
Tragedy struck 'Midnight Rider' -- the new Gregg Allman biopic -- on Thursday (Feb. 20), when a female second camera assistant was killed on set. 
A train unexpectedly chugged onto a CSX rail bridge in Wayne County, Georgia, where a scene for the movie was being filmed. Unfortunately, it happened so quickly, there was no time to react.
According to Variety, the movie crew, including director Randall Miller, was filming a dream sequence on a railroad trestle. They placed a bed on the tracks for the scene, and although they were expecting two trains to cross the bridge, the arrival of a third caught them by surprise.
A whistle blew a warning, giving them less than a minute to take action. Miller and the still photographer rushed to get the bed off the tracks, while the rest of the crew began exiting the bridge via a plank walkway.
Sadly, the train arrived too quickly, and the second camera assistant was struck and killed by the locomotive.
It was a tragedy that barely missed Miller, who fell onto the tracks while trying to clear the set but was saved by a photographer who pulled him out of danger's path. When the train hit the set, the bed exploded and the debris struck several crew members, including one badly injured victim who was airlifted to a local hospital.
WSAV 3 reports that a total of seven others were injured in the accident due to the flying debris.
"CSX is deeply saddened by a tragedy that occurred late today on a CSX rail bridge in Doctortown, Ga., and is cooperating fully with authorities as they investigate," the company said in a statement. "CSX personnel are working with first responders to meet the needs of those injured. A train was en route from Memphis to Savannah when the incident occurred."
Additionally, a publicist for the 'Midnight Rider' production issued the following message: "All of us on the production team are devastated by the tragic accident that happened today. Our thoughts and prayers are with the family of our crew member."
'Midnight Rider' is based on Allman's 2012 autobiography 'My Cross to Bear.' Starring William Hurt and Tyson Ritter as the southern rocker, the film is set to be released in the U.S. by Open Road.