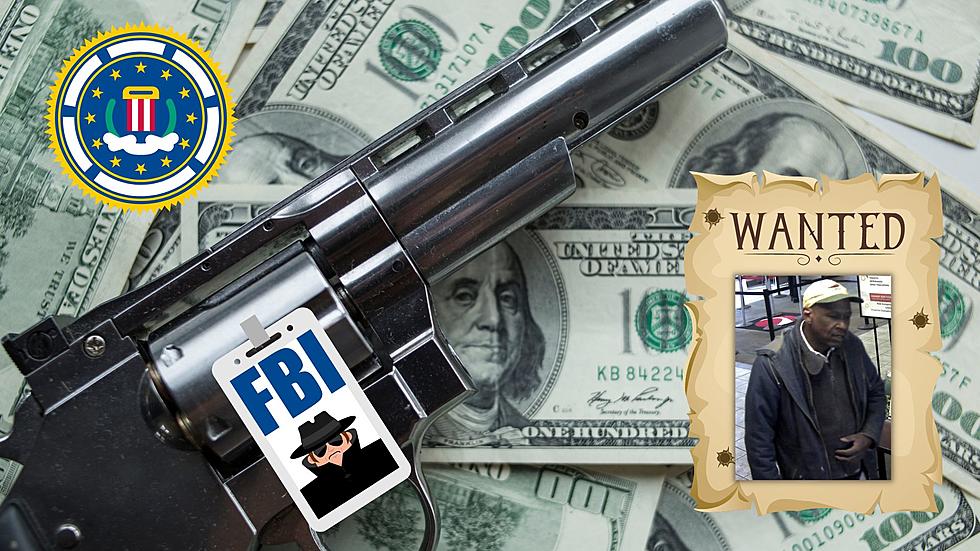 FBI's Most Wanted is an Accused Missouri Bank Robber On the Run
FBI.gov/Canva
If you look at the top of the FBI's most wanted list, you'll see a Missouri guy. He's an accused bank robber who's believed to be armed and dangerous and on the run from the law.
The FBI shared details of Daniel Harris. He robbed a Missouri credit union in 2017. He made the teller believe he was armed and fled on foot after allegedly stealing cash. Here's his official wanted poster as distributed by the FBI.
Here are some of the pics shared by the FBI showing what Daniel Harris looked like at the time of the alleged credit union holdup.
It is believed that Daniel Harris may still be in Missouri and the St. Louis area in particular. If you believe you have seen him, do not approach him. The FBI says he is believed to have violent tendencies and should be considered armed and dangerous. 
If you have any information that would help the FBI catch this Missouri suspect, you can contact any of the FBI's offices.
Youngest Man on FBIs "Ten Most Wanted" List Was from Michigan