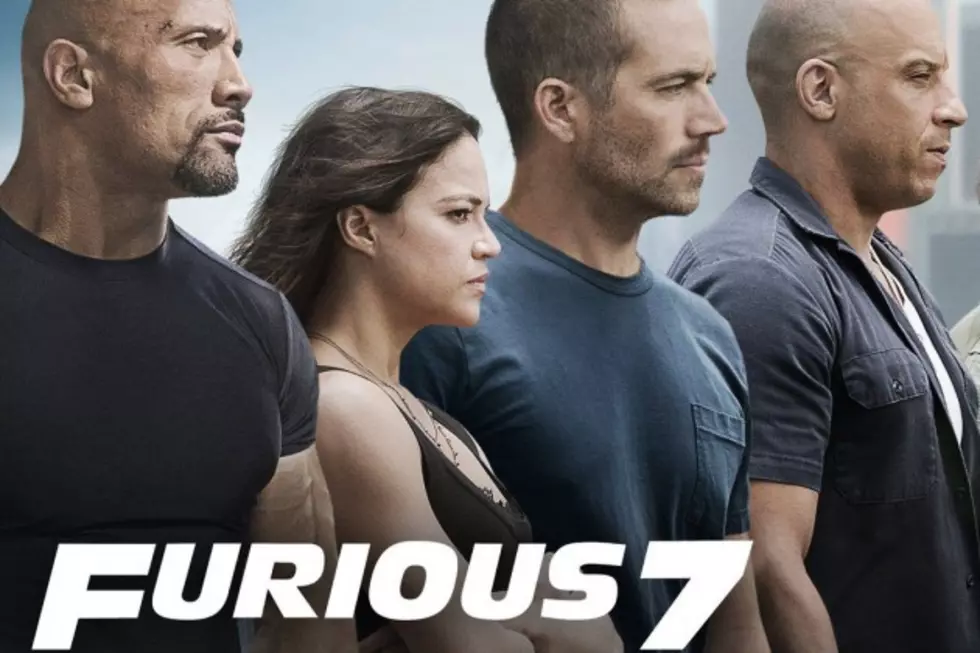 'Fast and Furious 7′ Gets Official Poster, Title and Trailer Release Date
Universal Pictures
Were it not for the untimely and tragic death of Paul Walker, 'Fast and Furious 7' would have been released this past July and probably would be making its way to DVD and Blu-ray within the next few weeks. But, the release date was pushed back to April 3, 2015 and, after some lengthy reshoots, we're finally ready to see the first footage from the film next week.
Universal Pictures announced yesterday that 'Fast and Furious 7' will now formally be titled 'Furious 7' and that the trailer will debut on Saturday, November 1 with the full cast (Vin Diesel, Michelle Rodriguez, Jordana Brewster, Tyrese Gibson, Chris "Ludacris" Bridges, and Jason Statham) participating in a live chat with fans. The live chat and trailer will be live streamed on the official 'Fast & Furious' Facebook page, while simultaneously airing on E! at 3:00pm EST/12:00 PST. (If you want to ask a question, you can record a video on Instagram with the hashtag #askfurious7 or by posting in the comments on the Facebook page.
It will surely an emotional event as the cast meets the public together for the first time and discusses the death of their co-star and a member of the 'Fast and Furious' family.
Also revealed in the "7 Days of 7" promotional push was the film's first banner, which you can get a glimpse of above and see the full version below.