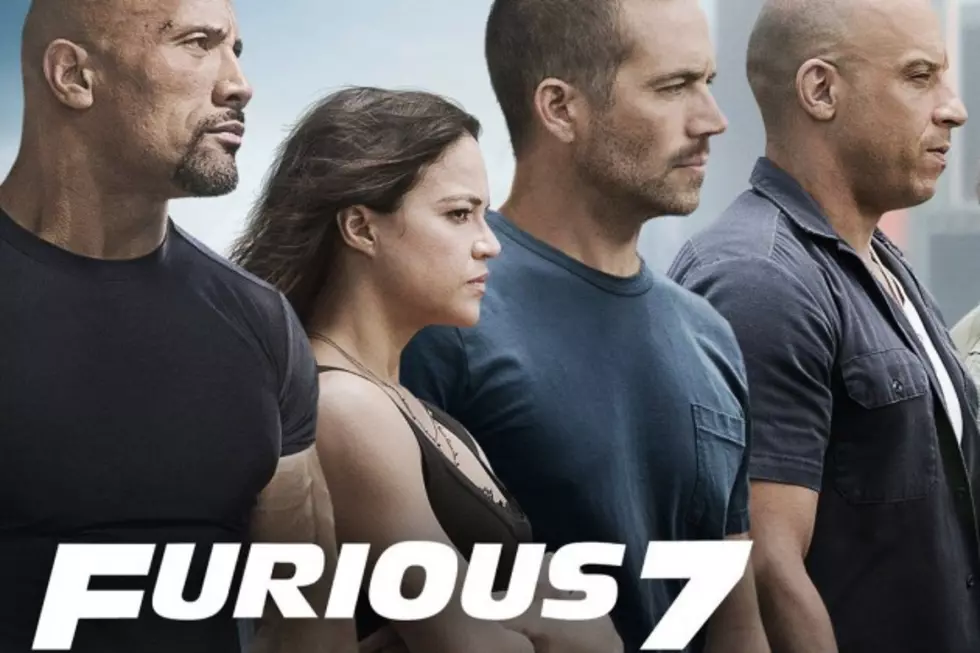 'Fast and Furious 8' Will Happen, But Still Needs Actors, Script and a Director
Universal
Furious 7 had one of the biggest box office openings of all time last weekend, earning a jaw-dropping $392 million worldwide. Somehow, Universal's silly car-racing franchise has officially grown up and has the monetary clout to stand alongside the biggest movies of all time. So yeah, of course everyone wants a Fast and Furious 8, but fans hoping for a quick turnaround need to get comfortable. The next film is stuck at a red light and it's going to be a little while before it turns green.
Now that we have the requisite car-themed pun out of the way, we can dive into this article from The Hollywood Reporter, which goes into detail about why the next film in the franchise isn't in the fast lane. (That was the last one. We promise.)
Although this continuity-heavy series is plotted out years in advance, the tragic death of Paul Walker halfway through production in 2013 put Universal, director James Wan and screenwriter Chris Morgan in uncharted territory. Forced to drastically change the film, Furious 7 was delayed by an entire year. Any plans that once existed fell apart and the series must now move forward without one of its key players.
In fact, it was the stressful, extended shoot that may keep director James Wan from returning. Although originally signed to helm the next film, Wan was released from his contract to helm The Conjuring 2, which should offer some respite from the emotional turmoil of Furious 7's production woes. THR says that Universal could wait until he's done with that project and bring him back into the fold for the next movie, but they may also not want to wait. Justin Lin, who helmed the four previous films in the series, is unavailable, having committed to Star Trek 3. If Universal wants to fast track an eighth film, they will need to hire a brand new director.
There are other issues, of course. There is no screenplay yet, but star Vin Diesel claims that they have a rough idea (which may or may not involve a New York setting and the return of Kurt Russell's Furious 7 character). THR also says that many of the franchise's actors have run through their options and will have to renegotiate before they sign on for another film. And considering the box office of the latest movie, even Tyrese Gibson and Chris Bridges can start demanding the big bucks.
Don't think that Fast and Furious 8 won't happen. It will happen. In fact, Universal may try to have a release date locked down by the end of the month. The big question now is how it will happen and who will actually be involved.