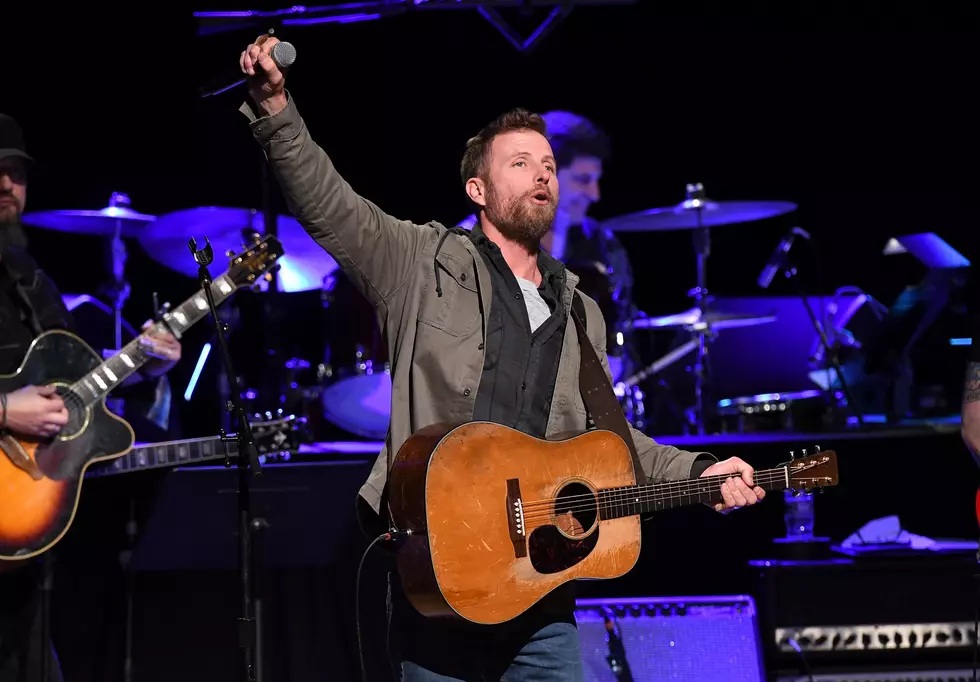 Dierks Bentley's 2019 Burning Man Tour: 5 Reasons to Get Tickets
Jason Kempin, Getty Images
Dierks Bentley kicked off his Burning Man Tour on Thursday night (Jan. 18), giving fans in Hamilton, Ontario, Canada, the very first taste of his 2019 trek. The country star's show is energetic; his setlist is career spanning; and the vibe -- from the inclusion of his '90s country cover band, the Hot Country Knights, to the spoof '70s-style airline ad that introduces his encore -- is pure Bentley.
In addition to the Hot Country Knights (Bentley and his band in costume, for those not in the know), Jon Pardi and Tenille Townes are joining Bentley on the road for this first leg of his 2019 tour, along with a DJ for between-set entertainment. The arena was bustling early on -- these fans were there for a full night of music, not only there for the headliner -- and the crowd seemed genuinely excited to see the opening acts when they popped back onstage during Bentley's set.
Got tickets for Bentley's 2019 Burning Man Tour? Still debating going? Here are five moments you can look forward to -- or five reasons to stop thinking about it and just buy the dang tickets already!
Bentley and company will spend the rest of January in Canada, then return to the United States for shows in February and March. Another leg of 2019 Burning Man Tour dates is to be announced as well; the whole crew has already been revealed as part of Live Nation's Country Megaticket.