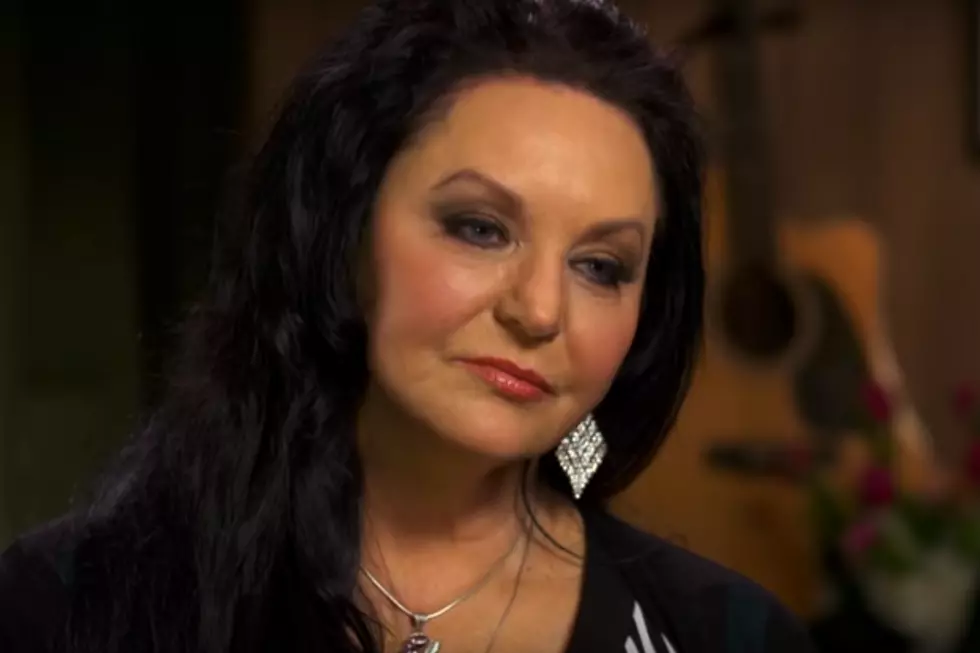 Crystal Gayle: Nothing But Love Between Her and Loretta Lynn [Exclusive Video]
YouTube
Sisters Crystal Gayle and Loretta Lynn may disagree sometimes -- but Gayle insists that there's nothing but love between the two siblings. During her sit-down with journalist Dan Rather for an upcoming appearance on The Big Interview With Dan Rather, Gayle opened up about her relationship with her older sister, and The Boot's readers can get an exclusive first look in the above video clip.
There's an age gap of nearly two decades between Gayle and Lynn -- the latter was born in 1932, while the former was born in 1951 -- and as Gayle tells Rather, Lynn is definitely the more outgoing one: "My sister is so out there ... She can talk a mile a minute," Gayle reflects, adding that Lynn takes after their mother in that sense, while she was more like their (shyer, more reserved) father.
Although the two disagree occasionally -- "We're sisters," Gayle says pointedly. "We can bicker; in the studio, you should hear us ..." -- the singer notes that any old tabloid reports about drama between her and Lynn were "just gossip."
"We were so busy, both of us, in our careers ... We really didn't have time to bicker," Gayle remembers. "We really didn't have problems.
"You know, I look up to my sister," Gayle adds. "We both have flaws in different ways, but we're not gonna tell what they are, you know? But, I mean, we love each other ... We overlook [the differences]."
Gayle's episode of The Big Interview With Dan Rather will premiere on AXS TV on March 7 at 8PM ET.