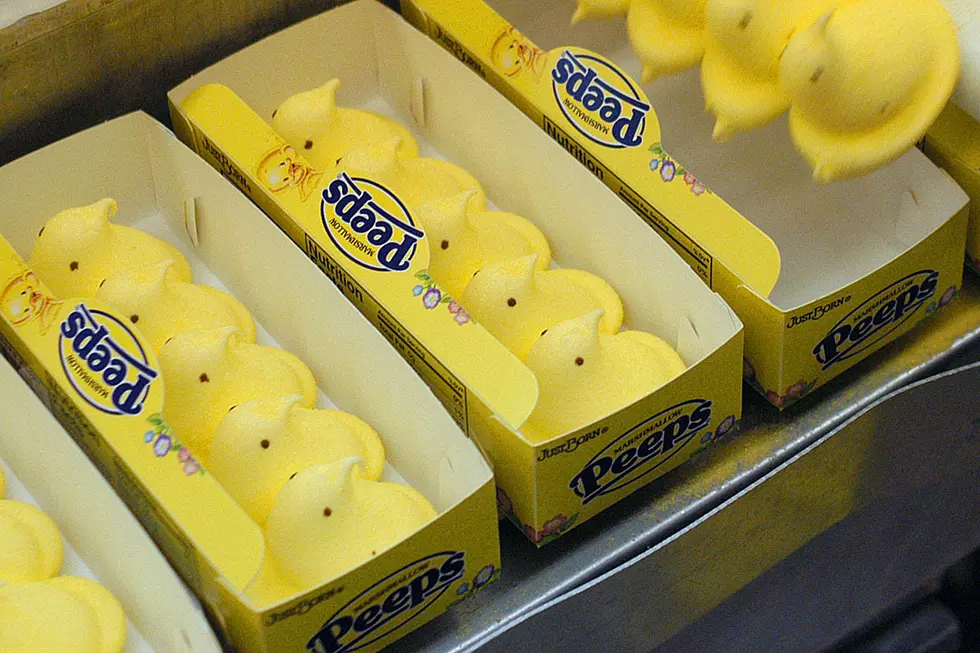 COVID-19 Causes Peeps Shortage Until Easter
Getty Images
If you're one of the people who enjoy eating marshmallow Peeps any time of the year. Say for Halloween or Christmas. You're going to be disappointed this year. Pennlive.com is reporting that the company that makes Peeps, Just Born Quality Confections, is going to forgo production of Peeps for Halloween and Christmas so they'll have enough on the shelves at Easter.
Pennlive.com says Just Born told the website that after shutting production down in March and restarting in May with new safety protocols they just couldn't produce their regular candy lines, special Peeps for holidays like Halloween and Christmas, and still guarantee to have enough Peeps for Easter.
This situation resulted in us having to make the difficult decision to forego production of our seasonal candies for Halloween, Christmas and Valentine's Day in order to focus on meeting the expected overwhelming demand for Peeps for next Easter season, as well as our everyday candies.
Can I be honest for a minute? I wasn't aware that Peeps did special runs for holidays like Halloween and Christmas. I knew they did more than just the traditional yellow Peep for Easter, like I think purple bunnies. But if I got Peeps in my Halloween candy, they'd go straight from my bag to the garbage.
The super sweet marshmallow like treat is just way to sweet for me. And the texture while eating them just creeps me out. You might get me to stuff my mouth full of them and try to talk, that's a fun radio bit and even better when you post the video on Facebook. But generally Peeps aren't my thing.
That said if you're a big Peeps fan, that's a bummer. I can empathize with you over that. Thank goodness it hasn't seemed to cause a shortage of chocolate. That would be a huge problem going into Halloween and beyond.
KEEP READING: These Major Retailers Will Be Closed on Thanksgiving 2020