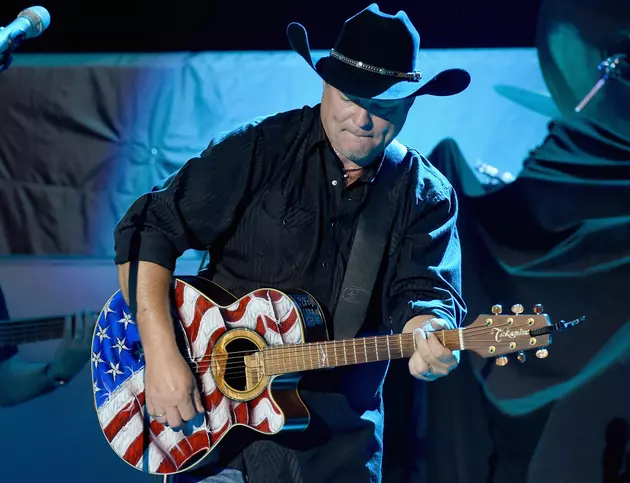 Congratulations to the Winners in Our John Michael Montgomery Contest!
Getty Images for Pepsi's Rock Th
Congratulations to Cole, Brittany and Carrie, who will be going backstage on July 4 to meet John Michael Montgomery!
John Michael Montgomery is the headliner for Sedalia's Show-Me Freedom Festival on July 4. For a chance to win backstage passes, we asked listeners to use the KIX 105.7 app to send in videos demonstrating their best auctioneer voice, in honor of John Michael Montgomery's monster hit song "Sold (The Grundy County Auction Incident)." That song was the No. 1 country song song for all of 1995!
It was a lot of fun to watch the videos come in, and we received videos from contestants of all ages. Thanks to everyone that participated! And remember, the KIX 105.7 app can be downloaded for free. You can listen live on the app, receive the very best content from our websites, and we'll even send you local news alerts right to your phone to keep you up to date with what's going on around the area. The app is totally free.
The Show-Me Freedom Festival is July 4 on the Missouri State Fairgrounds. Hours are 10 a.m. to 9:30 p.m. and admission is free. There will be food, craft booths, kids' activities, a BBQ contest, and live music throughout the afternoon, leading up to the John Michael Montgomery concert at 8 p.m. Queens Blvd, Dirt Road Addiction and up-and-coming country artist Michael Tyler are scheduled to perform. The festival will conclude with a fireworks display, sponsored by Sedalia Parks and Rec. The Show-Me Freedom Festival is being presented by the GUESA Foundation.