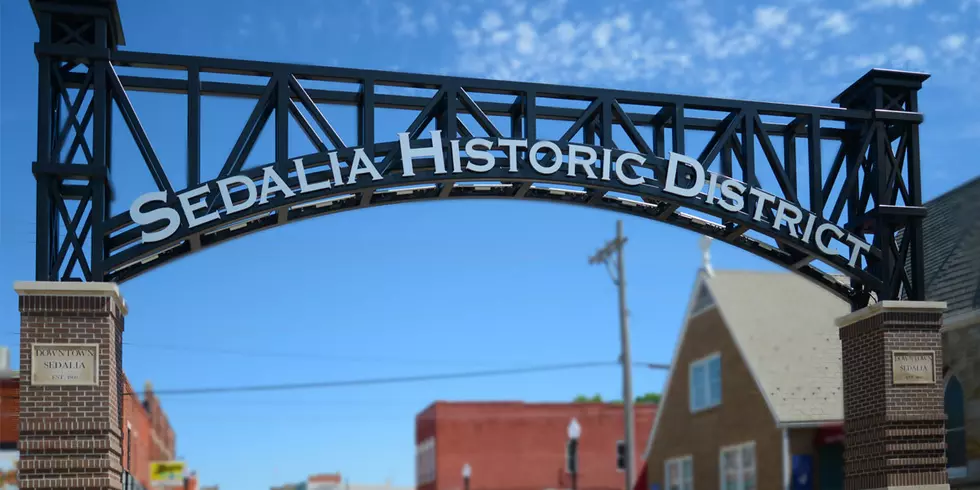 City Of Sedalia Wants Us To Help Sell 'Let's Cross Paths' Slogan
Jennifer Langdon
I'm not sure if you're aware of it, I wasn't, but the City of Sedalia has a new slogan or branding initiative, as they call it.
It's "Let's Cross Paths" and the City wants us to help them convey the message through our photos.
I've been seeing the City use the branding on various Facebook posts, or the City newsletter for a while. Yet it didn't register to me that it was a new part of Sedalia's marketing and branding (introduced in January).
It makes sense though, because we're in the unique small-town position of crossing paths with many, especially during the summer months. The obvious way we cross paths with many Missourians is during the Missouri State Fair. And of course, Highway 65 is a route lots of tourists use on their way to Lake of the Ozarks or Branson.  Not to mention Highway 50 between Kansas City and Jefferson City. Not to mention the many bikers that come through on The Katy Trail.
The City is asking those in the Sedalia-Pettis County area who wants to share images from Sedalia-specific events or special moments, to share them with the City. The City says they plan on using the pictures during a launch party for the "Let's Cross Paths" branding initiative. At exhibits displayed during the Missouri State Fair. And other promotional events.
According to the City, "We are seeking pictures of people enjoying what makes our town special; why Sedalia is the perfect place to cross paths."
If you'd like to participate, pictures need to be submitted to picturethis@sedalia.com by 5:00 PM CDT on June 30.  Submission of pictures to that email is granting the City permission to use those photos as described in the previous paragraph.
The Fast Food Restaurants You Want In Sedalia
We asked you what fast food restaurants you'd like to see in Sedalia. Here's what you told us.
The Top 5 Worst Parking Lots in Sedalia
We recently asked you what the worst parking lot in Sedalia was. One stood out as the worst, and a few others weren't that far behind.