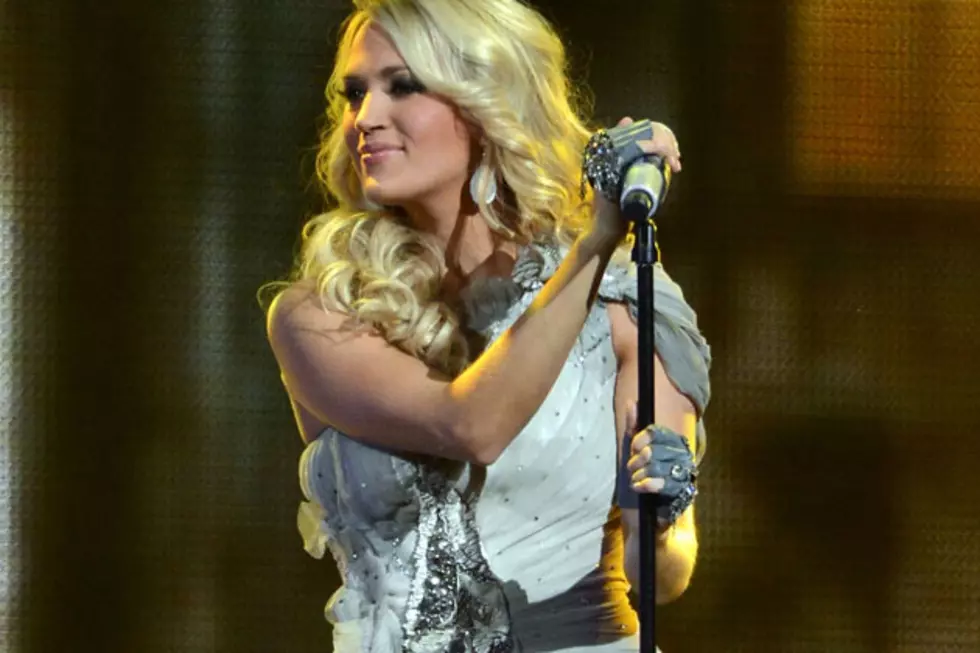 Carrie Underwood's Blown Away Tour to Be Memorialized in Country Music Hall of Fame and Museum Exhibit
Rick Diamond, Getty Images
Carrie Underwood's hugely-successful Blown Away Tour will be memorialized with a Country Music Hall of Fame exhibit entitled Carrie Underwood: The Blown Away Tour, which will launch on June 5 and run live through Nov. 10, 2013.
The spectacular museum exhibit will feature costumes, set pieces, microphones and instruments from the two-part major music outing. Underwood first launched the tour in 2012, playing to more than half a million fans in 62 cities across three continents. The Oklahoma native will kick off the 2013 leg of the tour Wednesday (Feb. 13).
"[Right now] we are making sure everything's perfect," Underwood tells Taste of Country last year before kicking off the tour. "I can't wait to see everything myself because I've seen so many computer renderings and video content on my computer… I cannot wait to actually get in there and see how everything is going to look and the moving parts."
She added, "We've definitely tried to really hard to make everything have a really great story. There's a lot of toys to play with. There's some great technology out there now so we're able to utilize that and make a really big show."
Underwood is certainly flying high with her 'Blown Away' era. The country music superstar recently snagged two more Grammy Awards for the title track of her 2012 studio album, upping her total tally to six. The Platinum-selling release has spawned two No. 1 singles and features Underwood's current Top 10 chart climber, 'Two Black Cadillacs.'
Fans still hoping to catch Underwood and her Blown Away Tour opening act Hunter Hayes can click here to find dates. The outing will conclude the tour stateside on May 13 in Sioux City, Iowa, just one week after the launch of the Country Music Hall of Fame and Museum Exhibit.