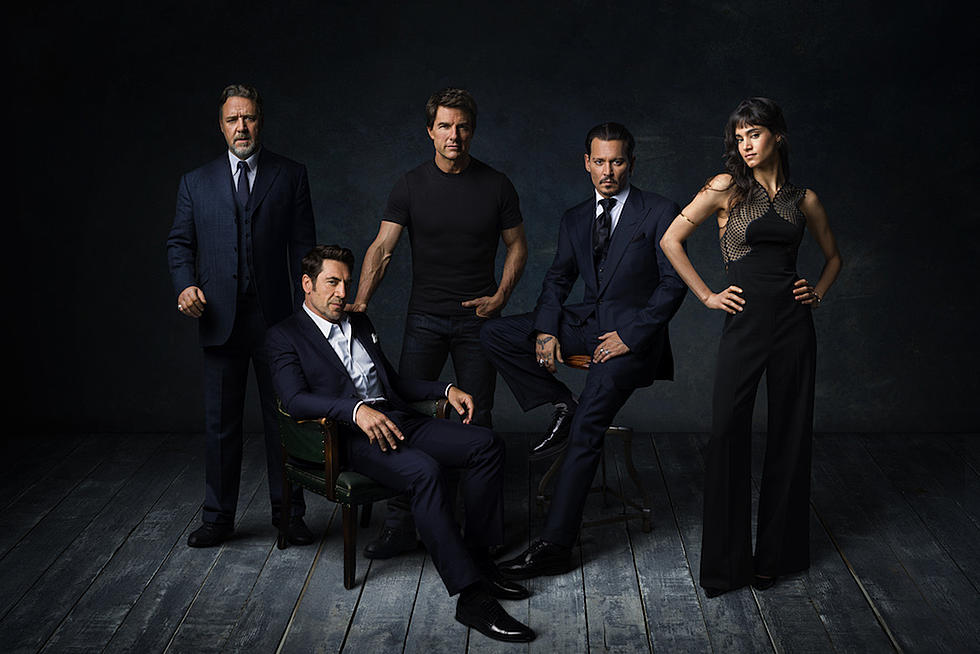 It's Maybe Not Alive? 'Bride of Frankenstein' Reboot Postponed
Universal
The universe is a dark and unpredictable place. Just ask the folks making the Dark Universe.
This was supposed to be Universal's attempt to launch a massive, multi-franchise cinematic universe starring their classic monster characters. The first film, Tom Cruise's The Mummy, was supposed to be followed not long after by a new Bride of Frankenstein from director Bill Condon, and an Invisible Man starring Johnny Depp (at least in theory; if he's invisible who knows how that works).
But then The Mummy opened with all the excitement and enthusiasm of someone who's just been cursed by an undead being from ancient Egypt. The movie grossed $400 million worldwide, but just $80 million in the U.S., and earned some of the worst reviews of Cruise's career. Audiences were turned off by the film, and they weren't exactly bursting with excitement over the connective tissue that was supposed to tie all these films together, a secret organization called "Prodigium," led by Russell Crowe's Dr. Jekyll. (Why would you put a guy with a known issue with transforming into a massive rage monster in charge of an organization charged with protecting the world from serious threats? The film never explained.) I think I speak on behalf of everyone who saw The Mummy when I say this did not seem like a solid foundation for the expenditure of hundreds of millions of dollars.
Sure enough, Deadline reports that Bride of Frankenstein has been put on "pause" just as pre-production was ramping up ahead of a start of production next April. Their report claims the film is "going back to the lab to do some more work on the script." Is it too late to do that on The Mummy?
Universal had this statement on the news:
After thoughtful consideration, Universal Pictures and director Bill Condon have decided to postpone Bride of Frankenstein. None of us want to move too quickly to meet a release date when we know this special movie needs more time to come together. Bill is a director whose enormous talent has been proven time and again, and we all look forward to continuing to work on this film together.
For now, the film's stars, Javier Bardem (as the monster) and possibly Angelina Jolie (as the Bride), are not leaving the project, which was supposed to open in theaters in February of 2019. So it would seem this Frankenstein is not dead. Yet.