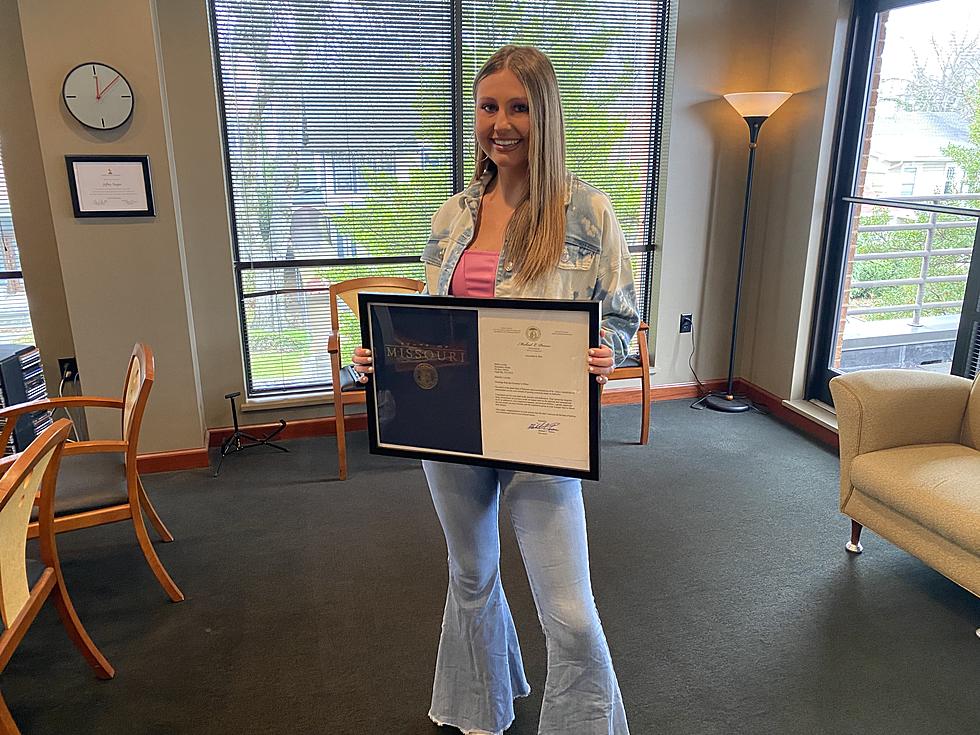 Breakout Country Artist Molly Lovette Receives Governor Recognition From Her Homestate
Brickshore Media
After a whirlwind year of touring and performing all over Tennessee, Illinois, Texas, and her home state of Missouri, breakout country sweetheart Molly Lovette received an incredible honor from the State of Missouri, on behalf of Governor Michael L. Parson. 
Molly's publicist, Nicole Zeller (owner of Brickshore Media) and her acclaimed producer Jeffrey Teague surprised Molly and presented her with this recognition letter from the State of Missouri yesterday. "I thought I was coming in for a meeting with my team. I cannot believe this happened instead," said Molly.
While her latest holiday song, Silver Bells, is getting great recognition from industry and media personnel, Molly is completely overwhelmed with this honor. "I am honestly shocked and so grateful for this honor. You have no idea how thrilled I am to get my home state approval for what I am doing. When I was younger I thought I was going to coach basketball my entire life until things changed and I picked up a guitar. This is my passion. There's nothing else I want to do but get up on that stage every night and play and make music for my fans. My town has been so supportive of me and I'm so grateful for everyone I have met along the way. And a special thank you to Governor Parson for this. I will treasure this letter and hope I can continue to make Missouri proud."
During the presentation, a video was also played for a variety of industry executives, journalists, venue owners, hometown celebrities and members of her team and family congratulating her and wishing her continued success. You can view this full video HERE.
With over three-quarters of a million combined streams just on Spotify, numerous TV appearances, press interviews, radio placements, music videos airing on The Country Network, a Forbes feature, and so much more, Molly, 22, is taking the world by storm and winning the hearts of country fans everywhere. For more information on Molly Lovette, visit her website and follow along with her on Facebook, Instagram, Twitter and YouTube.
About Molly Lovette: Honest heartfelt lyrics and an unyielding passion to create real music makes up the vibrant country artist that is Molly Lovette. This St. Louis native has combined her childhood love of country music with her talent for writing relatable lyrics to create a mature and refreshing sound within the country genre.
With musical influences including Taylor Swift, Maren Morris, and Carrie Underwood, Molly aspires to embody the beauty, power and grace her idols have so effortlessly portrayed to their fans. Growing up in a household where music was always playing, Molly took piano lessons at a young age and in high school was taught how to play the guitar by her dad. It turns out, learning guitar was the inspiration she needed to start writing her own music and she hasn't stopped since.