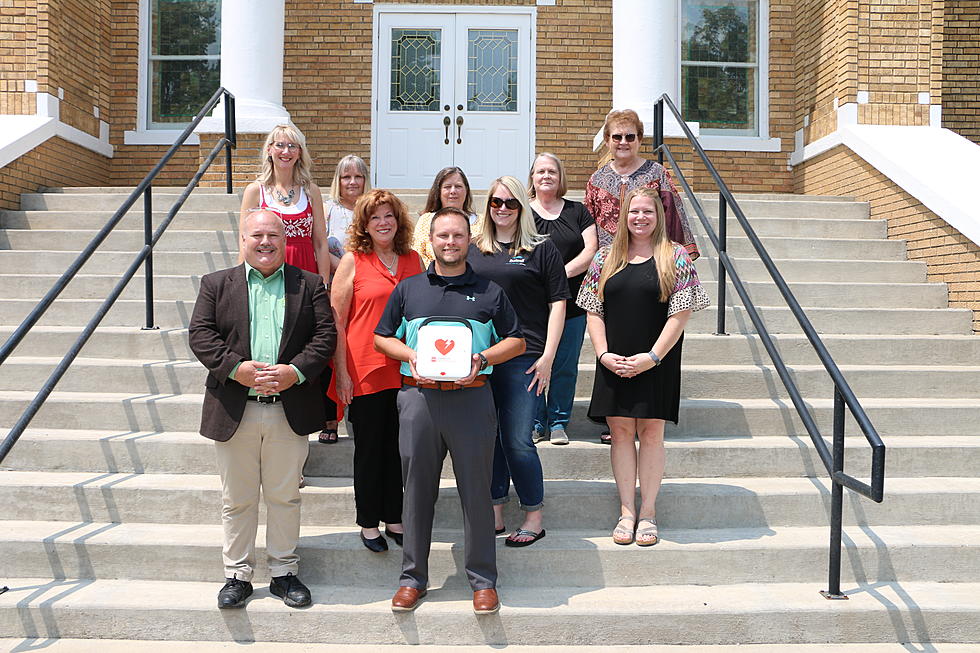 Bothwell Foundation Presents AED to Smithton United Methodist Church
BRHC
The Bothwell Foundation recently presented an automated external defibrillator (AED) to Smithton United Methodist Church.
An AED is a small, lightweight device that allows individuals and first responders to treat sudden cardiac arrest by delivering a shock to the victim's chest, ideally restarting their heart.
According to research, the majority of sudden heart attack victims have good chances of survival under certain common conditions, including that the event is witnessed, the collapse occurs in a large public place, an AED is handy, and bystanders use CPR and the AED.
Funds to purchase the device were raised during the Bothwell Foundation's 2021 Wear Red for Women luncheon and auction. Event proceeds allowed the foundation to purchase and place 12 AEDs in various locations in Sedalia and Pettis County where large groups frequently gather.
--In the photo: Dustin Southard, Smithton UMC board member and trustee, center, accepted the AED on behalf of the church. Left of Southard is Lori Wightman, Bothwell CEO, and right of him is Lauren Thiel-Payne, Bothwell Foundation executive director. Others pictured are members of Smithton United Methodist Church and the Wear Red for Women Committee. The 2022 Wear Red for Women event is on Feb. 25, 2022.
LOOK: Here are the best lake towns to live in
Many of the included towns jump out at the casual observer as popular summer-rental spots--the Ozarks' Branson, Missouri, or Arizona's Lake Havasu--it might surprise you to dive deeper into some quality-of-life offerings beyond the beach and vacation homes. You'll likely pick up some knowledge from a wide range of Americana: one of the last remaining 1950s-style drive-ins in the Midwest; a Florida town that started as a Civil War veteran retirement area; an island boasting some of the country's top public schools and wealth-earners right in the middle of a lake between Seattle and Bellevue; and even a California town containing much more than Johnny Cash's prison blues.